Winter dressings for soups and borscht: recipes
In the autumn you need to prepare the preservation for the winter. First, the hostess saves time, and secondly, money. Indeed, in the cold season, all vegetables are very expensive. Therefore, we suggest that you familiarize yourself with the recipes of vegetable dressings for the winter.
Classic dressing for borscht
This dressing is easy and simple to cook, but you need to spend your time. To prepare a classic vegetable dressing for the winter, you need to prepare 5 kg of tomatoes for 5 liters of tomato juice. Grind the tomatoes and put on low heat for boiling for 40 minutes.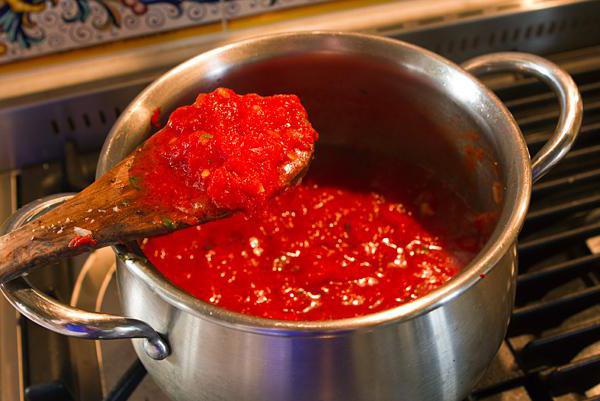 Meanwhile, cut into strips 8-9 pieces. carrot and dip it in tomato juice. Mass continue to cook for another half hour. Although it all depends on the variety of vegetables. Therefore, pay attention to the softness of carrots.
Then you need to cut 20 pieces. green or yellow Bulgarian pepper thin strips and put in a pan, where the tomato is cooked with carrots. Stew all the vegetables for another 20 minutes until the peppers and carrots are soft.
Meanwhile, pour the vegetable oil according to the recipe into the frying pan and sauté the whole onion (7-8 pieces) and pour in the sugar (200 g). Mix thoroughly and pour into a saucepan with tomato juice and vegetables. Optionally, you can add 1 pod of chopped bitter pepper for spiciness and flavor of the dish. All vegetables are cooked for another hour.
Now the vegetable dressing for borsch for the winter is ready, and it is still necessary to pour it hot into sterile jars. Immediately roll up. The output will be 5 liter cans.
Dressing for borsch without tomatoes
This recipe is one of the easiest to prepare. You just need to peel and remove the seeds from 2 kg of multicolored sweet pepper and cut it into thin strips, chop the onion (7-8 pcs.) In small cubes or strips, and prepare 200 ml of vegetable oil.
Pour vegetable oil into a frying pan, fry onion and add pepper to the same place. When the vegetables are well roasted, add 100 g of water and simmer.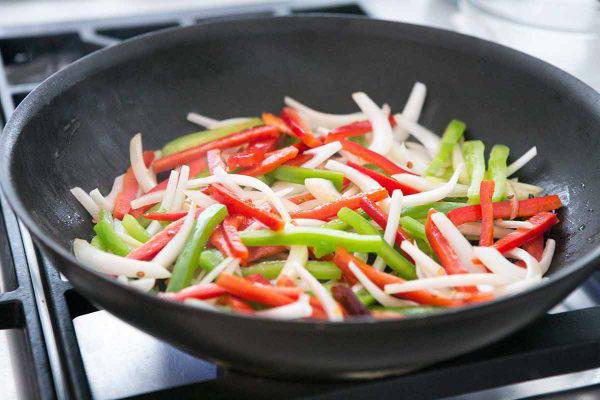 Then bring the dressing to taste. To do this, salt the vegetables, sprinkle any ground pepper (allspice, black or red) and mix thoroughly. For flavor you can add a few cloves of garlic and other spices.When the vegetables are soft, still hot, pour them into the jar and roll up. Vegetable dressing for the winter ready.
Dressing for borsch with vegetables and greens
To prepare this preservation of all vegetables should be 1 kg. These include: sweet peppers, large carrots, as it is easier to cut, and tomatoes with onions. Parsley and dill - an amateur, but it is desirable to take one large bunch. Celery (0.5 kg) and 1 kg of salt (possibly less) are still needed for this dressing.
Mince tomatoes through a meat grinder, pepper and carrots can be cut into strips, and onions - diced All greens are crushed at its discretion. Vegetables, tomato juice and greens are mixed in one container and poured with salt. Such a gas station can not roll up, but simply put in the refrigerator until winter. It will not deteriorate, as much salt has been added.
Dressing for borsch with cabbage
To make this dressing you need tomatoes and cabbage - 5 kg of each ingredient. Tomatoes need to twist through a juicer to output 3 liters of juice. The cabbage is finely chopped and stacked in a separate container.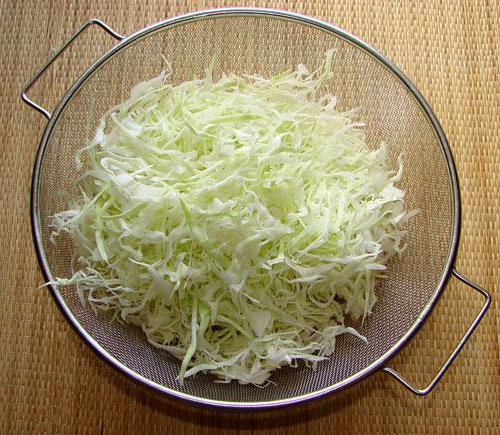 Then you need to cut 10 pieces of straw. red bell pepper. You will also need chopped greens.It can be parsley, celery and dill. Do not forget about the spices - cook 7-8 pcs. allspice and a few leaves of Lavrushka.
Tomato juice is brought to a boil, and all the prepared ingredients are laid out in it. Do not forget to taste salt. You can also add sugar, and then the dressing will not change color, but will remain as bright and beautiful. All together boiled for 5-10 minutes so that the vegetables were not boiled and not raw.
When the dressing is ready, it is still hot poured into sterile jars and rolled up.
Borschevaya vegetable dressing for the winter
To prepare the dressing, take the products: onions, tomatoes, carrots, beets and bell peppers (preferably multi-colored).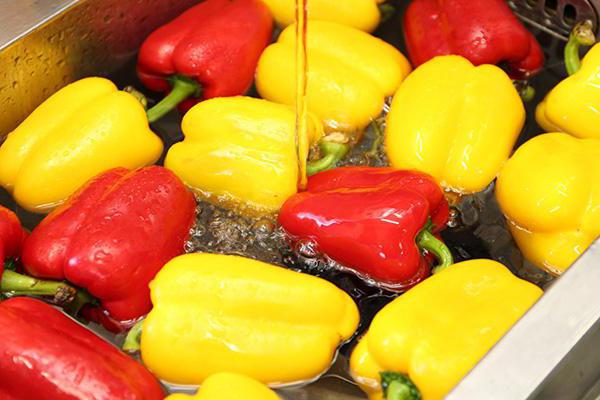 All vegetables should be 1 kg. Also prepare vegetable refined oil (250 ml). If the household can not be fat, then you can take 200 ml. oils. Vinegar (about 50-70 ml), salt (2 tablespoons) and sugar (150 g, but less possible) are also required for the preservative. Pepper or other spices fill to your liking.
Of course, you first need to clean all the vegetables and rinse. Then the tomatoes are scrolled through a meat grinder, beets and carrots are rubbed on a grater, the Bulgarian pepper is cut into strips, and the onion is shredded finely. All vegetables are stored in separate containers.
Sugar is added to the beets, and this mass is put on the fire. Boil should be about 20 minutes. Meanwhile, vegetable oil is poured into the pan, where you need to fry the onions to a transparent color, then add pepper and carrots to the same place. All together, fry until soft (about 10 minutes).
Then tomatoes, salt and spices are added to the zazharku. All together stew 7-10 minutes. Now you can pour the beets into a larger pot and pour the fry there. Vinegar is added to vegetables, boiled together for 5 minutes. Then the hot mass is poured into sterile cans and rolled. As you can see, there are many recipes for vegetable dressings for borsch for the winter. Each of them is tasty in its own way, depending on the added ingredients.
Vegetable soup dressing
There are many different recipes for vegetable soup dressings for the winter. Consider a few basic, in which vitamins are stored to the maximum. To prepare the dressing for 1 serving, you need to grind two celery with a root through a meat grinder, 2 pcs. carrots, hot pepper with seeds (1 pod), 15 pcs. multicolored peppers, 1 bunch of greens (parsley or dill) and one garlic clove.It turned out the vegetable mass, which must be salted (2 tablespoons l.) And filled with vinegar (50 ml). All thoroughly mixed and put in jars. Sterilize our dressing, and then roll up.
Raw vegetable dressing
This refueling no need to roll up. You can simply put it in the fridge, as it will easily stand until winter and will not disappear if you stick to the recipe. To prepare a raw vegetable dressing for the winter, you need to clear 1 kg of sweet colorful pepper from the tails and seeds. You will also need one hot pepper, in which you need to remove only the tails, and the seeds should be left, since they contain all the necessary sharpness. Tomatoes (3 kg) must be washed and arbitrarily chopped.
All vegetables need to twist through a meat grinder and add to them 0.5 kg of salt. Mix thoroughly and let stand for one hour. During this time, the salt should dissolve. Then pour the mass into the cans and tightly close the nylon caps. Keep in the fridge or other cool place. Raw vegetable soup dressing for the winter is ready. Soup with it will be very tasty and fragrant.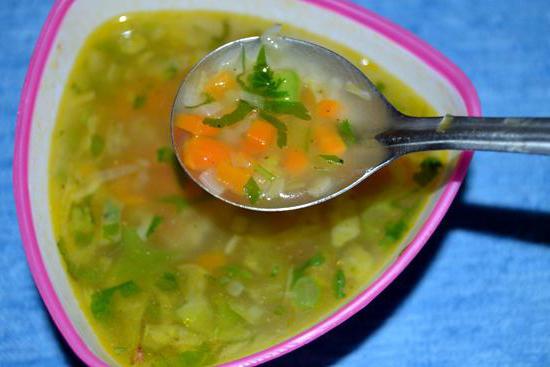 Crimean refueling without cooking
This dressing is suitable for any soups and borscht. For its preparation, you need to clean 3 kg of Bulgarian pepper (preferably red) and remove the seeds. You must also take 0.5 kg of garlic, 2 hot peppers (the seeds do not remove) and 3 large bunches of parsley. You can also add spices at your discretion.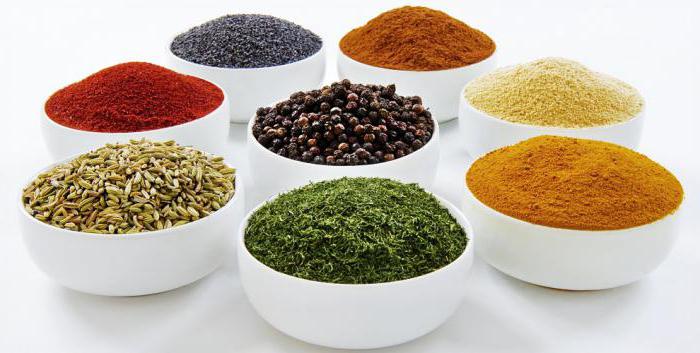 Pepper, garlic and parsley through a meat grinder twist in one large container. Fill the whole mass with salt (about 100 g), mix well and pour into jars. Cover them with nylon covers, refrigerate.
Advice
To get not only delicious, but also fragrant dressing, vegetables must be fresh and young.

The taste of dressing depends on the cutting of vegetables. Therefore, experienced housewives advise to cut products into thin strips. If you chop vegetables with a grater or a food processor, then the taste of the dressing will be completely different.

Tomatoes can be replaced by tomato paste, which is diluted with water.

Vinegar is an integral part of conservation. Indeed, thanks to this ingredient, not only does the taste of the dressing improve, but also it is stored for a long time.

You can add beans to vegetables, as it improves the taste of the dish.However, it must first be boiled separately in salted water.

In order for the dressing to retain its original bright beautiful color, it is necessary to put some sugar or citric acid in it, focusing on your taste.

If the recipe indicates a lot of salt, then the gas station can not be preserved, but simply stored in the refrigerator under a capron lid.

If it is right and tasty to cook a dressing, then it can be used as a salad with any side dish.

When vinegar or citric acid is included, it is not necessary to sterilize the jars with the dressing.

Improve the taste and aroma of dressing such products: plums, prunes, applesauce, bay leaf, zucchini, chili pepper, various dried seasonings.

Garlic is not only a healthy product. It also gives the dish a peculiar flavor. Therefore, many housewives recommend it to put in any dish. If you put just one clove of garlic, then it will not add spiciness, but will give only a flavor. If you like everything spicy, then you can add one or even two heads.
Finally
In the article we looked at several types of vegetable dressings for the winter for borscht and soups.All of them are tasty and fragrant. It is very convenient in the winter to open a jar of dressing and cook the first dish, while not spending much time.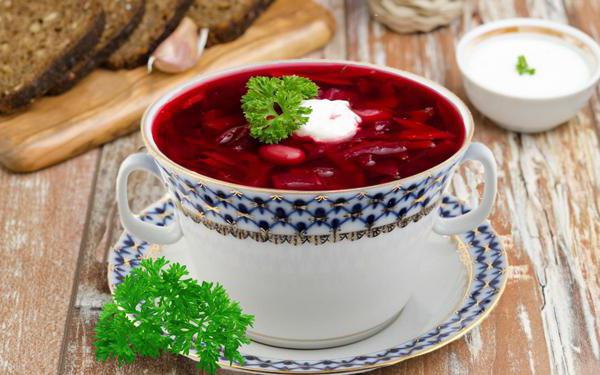 The main thing, do not forget about the spices, which add their own flavor. It is thanks to them that the dressing becomes bright, beautiful and tasty.
Cook with pleasure and please your household with fresh and wholesome food.
Related news
Winter dressings for soups and borscht: recipes image, picture, imagery