What is in the post to cleanse and improve health?
In Orthodoxy, on the eve of important church holidays, believers observe certain restrictions, which collectively are called fasting. The most important of them is the Great. On such days, there are rules and prohibitions for Christians regarding behavior, thoughts, deeds and, of course, food. The "taboo" in food includes mainly animal products, especially meat. Although in reality everything is somewhat more complicated. What is in the post, but from what you need to refrain, we consider in this article.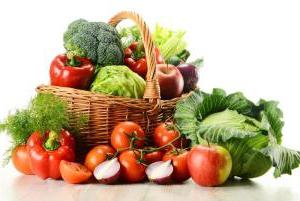 Great goal of fasting
Before you paint all the features of believers' meals, you need to understand what the value of the post. The main and true goal of this period of abstinence is to purify a person both at the spiritual and physical level (body and soul). At the same time, spiritual life has even greater significance than nutrition: prayers, church attendance, manifestation of grace and prevention of sinful thoughts and actions.It is important to keep emotions under control and to treat your loved ones more tolerantly.
Diet in Lent by the days of the week
The great post of Orthodox Christians is quite strict - all days are scheduled for permitted and prohibited foods and dishes. The first, most important restriction, in animal products. They are banned for this period. It also indicates that there is a post on certain days of the week. So, on Mondays, Wednesdays and Fridays, only cold dishes are allowed without adding oil. Tuesday and Thursday - the days when you can eat hot food, but again without oil. On weekends you are allowed to drink a little (this is important!) Grape wine. But on the day, called "Good Friday", the food must be completely abandoned. There are days when it is allowed to include fish in the diet, these are two holidays - the Annunciation and Palm Sunday.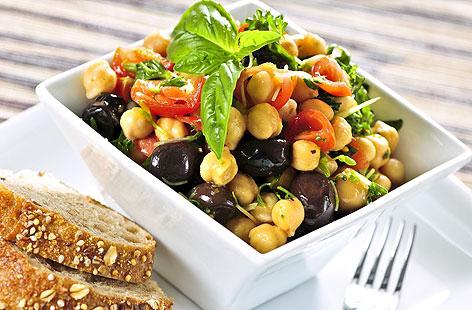 What is in the post: specific examples
You have probably heard of such a concept as dry-eating in fasting - those days when only cold food without oil is allowed. This may be fresh vegetables and fruits, sour cabbage (common food in the post), pickled apples. From drinks - compotes, water.Those who find it difficult to hold out on such nutrition due to heavy physical or mental work, as well as for health reasons, are allowed to have baked (not boiled or fried) food, as well as hot tea. In the days of hot meals, you can cook porridge (on the water), cook potatoes, mushrooms, vegetable stews, baked apples. Dried fruits, nuts and honey (in small quantities) will help make the porridge tastier.
The frequency of meals in the post
A very important note - in Lent on weekdays you can eat once a day, and on weekends - twice. This condition helps to comply with the right restrictions in food and not to overeat, even though vegetable food, but in large quantities.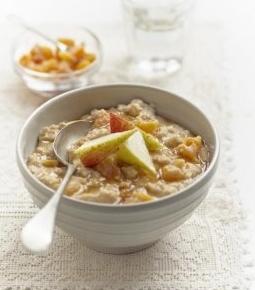 Food in the post heals the body
Many newcomers who decide to fast are worried about the lack of protein and are puzzled over what is in the fast instead of meat and other animal products. However, their fears are in vain. First, the restriction of protein foods in the spring period has a positive effect on health and well-being (and this is confirmed by nutritionists). Secondly, there is a lot of protein in nuts, as well as in beans, peas and other legumes, cereals, mushrooms. Moreover, vegetable protein is much more useful and easier to digest by the body. So fasting is truly beneficial to both the spirit and the body.
First - the soul, then - the body
If you decide that you will join the ranks of those who annually observe Lent, then remember: the main thing is the spiritual component of your life, and dietary restrictions follow it. To make it easier to adapt and maintain good health, think in advance about what is in the post. You can even make an approximate diet that will be your assistant in this good deed.
Related news
What is in the post to cleanse and improve health image, picture, imagery