Vyacheslav Voynarovsky is an opera singer, theater, film and pop actor. Biography, personal life, creativity
"Talent cannot be hidden!" And this statement is true, which is why many creative people are in the spotlight. Of course, for this you need a little more luck, or, as Voinarovsky says, Vyacheslav Igorevich, an opera singer (tenor), actor of cinema, theater and variety art, People's Artist of the Russian Federation, is a coincidence.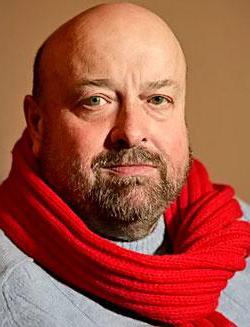 The uneasy story of the Voynarovsky family
The grandfather of Vyacheslav, Yu. N. Kilchevsky, from the time of the tsar was a famous singer and artist of operetta. He had a great sense of humor and couldn't keep his mouth shut, it cost him his life: in 1938 he told a funny joke about the leader of the peoples Comrade Stalin in the circle of "friends". Soon after that, people in black came after him and took him to the NKVD.Then he went to the Gulag, where he was later shot, although he was told by his son, his closest relative, that his father had died from an encephalitis tick bite.
After Yuriy Nikolayevich was arrested, his wife left him and their son and went abroad. So Igor Yuryevich (Vyacheslav's father) was cared for by an aunt, and when he grew up, in order to avoid a problem with the authorities, he changed his name to Voinarovsky. Only in 1957, the relatives were informed about the rehabilitation of the artist Kilchevsky.
In 1962, Vyacheslav Igorevich's father received a letter from his mother, who was living in Poland at that time. She repented that she had once abandoned him and requested a meeting. However, the son was adamant. And when Vyacheslav Voinarovsky expressed a desire to write to his grandmother, his father threatened him with a curse. Nevertheless, the grandson made a few inquiries and found out that his ancestor was a fairly well-known actress who was called Warsaw's Yermolova, moreover, she was a real beauty. Vyacheslav Voinarovsky has such genes.
The maternal family was less creative: the Simonovs were from wealthy peasants, the so-called kulaks, who after the revolution came under dispossession, their grandfather was killed.A grandmother with 8 children begged, as a result, only Vyacheslav's mother, Nina, survived.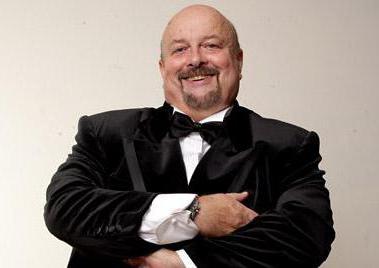 Parent's meeting
Next, the mother and daughter, who was 17 years old, moved from Kazakhstan to Khabarovsk, where her grandmother's sister lived. The country was at war. One day, Nina Simonova learned that a set for concert brigades for sending to the front was announced at the local theater of music. Since she loved to sing and dance, she decided to try her strength and came to the selection. She was accepted, and she was assigned to the brigade, where the head was I. Voynarovsky. So Nina and Igor met, began to work together, fell in love with each other and decided to get married. By the end of the war, mother was already pregnant with Vyacheslav. In this position, she and her husband went to Japan on tour. Later they moved to Moscow, where my mother entered GITIS, and after that she returned to her native Khabarovsk.
Vyacheslav Voynarovsky biography: childhood
The future opera singer and entertainer was born in the Far East, in the city of Khabarovsk. He spent his childhood on the banks of the Amur. Growing up in a musical family, he could not imagine himself without music and from early childhood he sang various melodies, developing his own voice and hearing.Mom and Dad continued their tour activities, so the grandmother looked after the boy. Slavik was a very restless and naughty boy, often ran off with friends to walk and swim across the river Amur, his grandmother had to look for him everywhere and, surprisingly, always found him, for which his friends called an elderly woman a "bloodhound. At school, he also did not study brilliantly, since it was not interesting, and now and then he was skipping classes.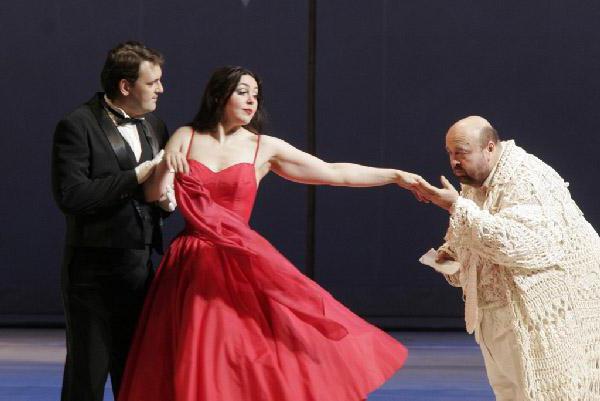 Dream scene
At the age of 15, Vyacheslav Voinarovsky watched the feature film "The Great Caruso" on the screen, and then he fired up the dream of becoming an opera singer, like his idol. The parents understood that the boy had the data, however, in order to reach heights, it was necessary to get an education, and Slava did not want to study at all, and then, at the behest of her daughter, the grandmother took control, spent a lot of time at school so that he would not God forbid did not run away from classes. I even had to sit in the classroom.
Today he recalls with gratitude about his grandmother, because if it were not for her, he would not be able to get a diploma of maturity and go to college. By the way, he left secondary school for the evening because he wanted to work in the theater where his parents worked. He came here first as a working stage, then he was noticed and taken into the choir.Perhaps because of his parents, or perhaps because of his creative potential, he began to be given characteristic roles intended for adolescents.
Along with the theater and school, he decided to play sports in order to get rid of those extra pounds that came at a transitional age. The closest to him in spirit was the struggle. However, apparently due to the heavy workload (as the doctor of the local polyclinic suggested), his hair began to fall out, and then, fearing for his appearance, he gave up the sport. This led to a set of extra 30 pounds. After that, Vyacheslav Voinarovsky tried to lose weight his whole life. His height and weight did not correspond to each other at all, starting at 17-18 years old. God did not reward him, as his talented father, was slim and stately, but his voice was an extraordinary, real tenor, which is extremely rare.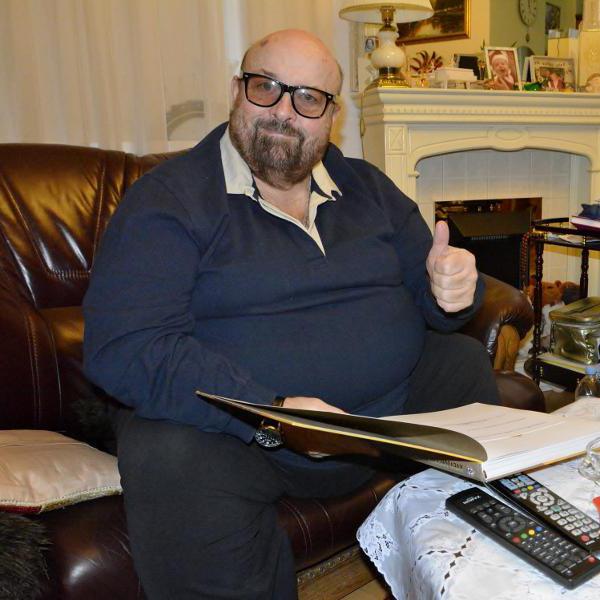 Acting education
After graduating from the evening school, Slava Voinarovsky went to Moscow to enroll in the famous GITIS at the Faculty of Musical Comedy - the university where his talented mother Nina Simonova, Honored Artist of the Kazakh SSR, studied. Unlike the school, here he received only fives, because here he was interested in studying.His only disadvantage as a singer and actor were his dimensions. After seeing his game, as well as hearing his voice, everyone advised him to lose weight so that the extra weight would not become a hindrance for his future career. However, instead, he, on the contrary, recovered even more and by the end of the institute already weighed 120 kilograms.
Activity in the theater
After graduating from GITIS, Vyacheslav Voinarovsky received a referral to the Saratov Theater of Musical Comedy. A year later, he became a soloist with the IAMT (Moscow Stanislavsky and Vl. Nemirovich-Danchenko Moscow Academic Musical Theater). Here he was noticed, appreciated by his vocal abilities and began to be invited as a soloist to the Bolshoi Theater. Together with Kakhi Kavsadze and pop artist Gennady Khazanov, he participated in the play "Birds". Directors and directors recognized that he was a born artist. Of course, he had to mainly play specific roles, that is, major heroes. Voinarovsky Vyacheslav (singer and actor) was often upset that he could not participate in a particular production, play the role (party), which he had always dreamed of because of his appearance, but then he accepted it.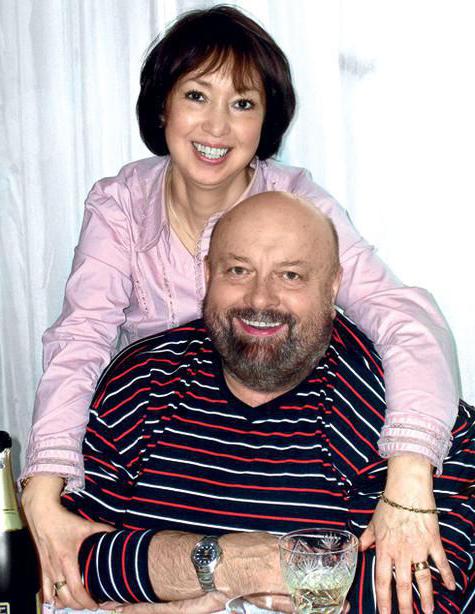 Movie roles
But for filmmakers Vyacheslav Voinarovsky was of particular interest. In the 70s he was often invited to star in films, though, almost always in bit parts. So he starred in the mini-series "12 Chairs", "Garage", "June 31", "The Hero of Her Romance", "Kill the Dragon", etc. Wherever he appears, his roles, despite their episodic , always remembered by the viewer, and all this thanks to his artistic charisma.
Stage and TV
Today, for many, he is known as an entertainer. How did Vyacheslav Voinarovsky get into this field? Curved Mirror is not the first comedy project in which he began to take part. In 2001, he was invited to the program "Just Marina", which was broadcast on the NTV channel. She was about fat people. By the way, today he does not complex at all about his completeness, but on the contrary, he believes that it is the cause of his popularity.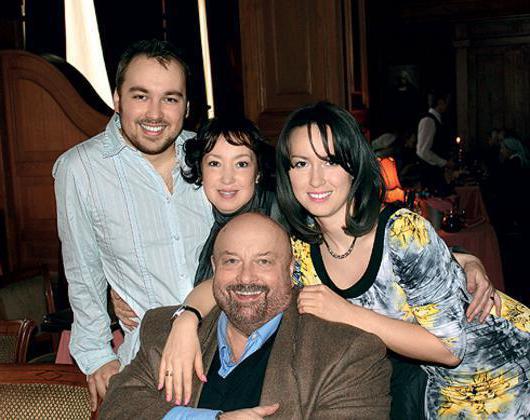 Vyacheslav Voynarovsky: personal life
Ironically, Slava always liked slender women. Here, for example, his wife Olga is a ballet dancer in the past, as an actor, a ballerina, jokingly says. Before her, he was married twice more.
Mila - his first wife, was an operatic actress.They met in his student years, he was on course over. After graduation, he went to Saratov, and she needed to learn more. Began to live in two cities. But soon on the Volga, he was attracted by his colleague Zina, also an operetta actress, and their affair spun.
Vyacheslav divorced Mila and married Zina. The artist admits that he loved his second spouse very much, but they also had to leave, and again for the same reason: he had to go to Moscow. Zina decided not to go, because she was afraid of uncertainty. In the capital, he began a period of drunkenness and revelry, he could not accept the fact that he had lost his wife.

Olga is the third and last wife of Voinarovsky, worked as a ballet dancer in Kuybyshev, but was injured and decided to leave for Moscow, where she settled in the ballet of the Estrada Theater. Here Vyacheslav was invited to participate in the New Year tree. And here at one of the rehearsals they met. Then a lover of slim women began to care for his "ballerina", and they got married. The couple had a son, Igor, and a daughter, Nastya. Later, the son followed in the footsteps of his father, and his daughter became an economist. Vyacheslav Voinarovsky has a grandson.The greatest happiness for an artist is to babysit him.
Related news
Vyacheslav Voynarovsky is an opera singer, theater, film and pop actor. Biography, personal life, creativity image, picture, imagery