Virus miner: how to find and remove
Few users are able to provide their device with complete security. To fully protect the operating system from hacking and a variety of malicious programs in recent times has only become more difficult. Because of surfing on Internet resources and downloading suspicious software, the computer is constantly at risk.
Of course, at the moment there are a huge number of different types of viruses, but today we will focus more on how to find and remove the miner virus. It is worth mentioning that this malware is not the weakest. It will take a bit of trying to detect it and subsequently eradicate it from the system.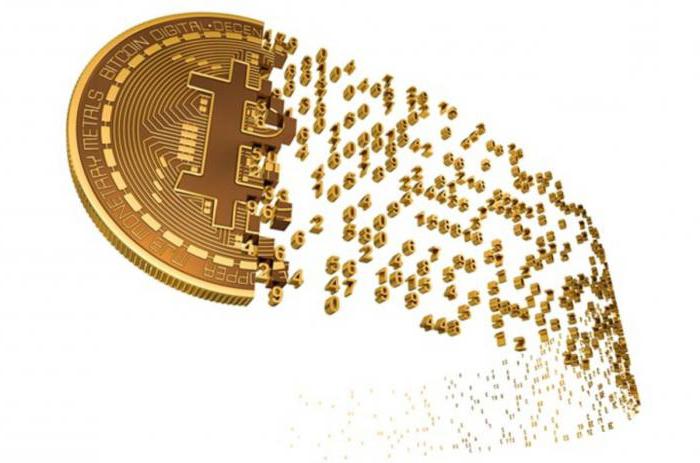 The miner virus has a somewhat specific origin and purpose. This article will discuss the process of how to detect it, and later remove it from the PC.
What is this virus?
Before you remove a miner virus from your computer, you need to know about its essence and what dangerous effects it has on your device.The more information you learn about him, the easier it will be to avoid him getting back on the PC.
Usually, users find that it is best to just reinstall the operating system, but in this case it will not be necessary. You will only need to use third-party software and take advantage of the few tips that will be discussed below.
Virus miner can be called a kind of trojan. He gets on the device most often through malicious files, and later begin to more and more download the CPU of the PC. Over time, malicious software draws into its work all the available resources of your device. The creators of this kind of viruses earn with the help of you a cryptocurrency called Bitcoins, which can later be exchanged for real money.
In addition to all the above actions, a miner virus can have the same effect on a PC as any other malicious program:
He steals data from wallets, bank cards and social networks.
Destroys the OS.
Makes your computer more vulnerable to other viruses.
Sometimes he can do this,but the main task of this "infection" is to enrich the virus's creator by making the infected computer cryptocurrency.
How to detect a virus miner?
After you get an idea about the virus itself and what effect it has on your device, you can proceed to the question of how it can be detected.
The simplest thing you can do is to look at the overall state and behavior of the operating system in some situations. Often, you can immediately detect the presence of viruses of this type, such as a miner. Infected PC will be very noticeable "lag" or simply slow down. This can serve as the first bell that the device was attacked by a virus. However, this situation is noticed in all Trojans, and not only in the miner.
Next, you need to check the status of the task manager. In case of a virus penetration, unknown lines will appear in it, which greatly affect the performance of the computer. It is not necessary that the processes will have a suspicious name. There are cases when hackers are masking running software under commonly used programs.So, instead of running a Trojan in the task manager, you can see processes such as steam.exe or chrome.exe.
The most noticeable effect of the virus called infection is that the central processor of the personal computer is always very loaded. This can be noticed when disconnecting all third-party programs and even after rebooting the device. The percentage of CPU utilization during virus infection will be in the range of 90 to 100%. Also, during PC operation, you can hear a very loud operation of the video card.
If you have signs that were described above, then we can say that the PC was subject to a virus attack, and it got such unpleasant software as a miner. And if it is not soon removed, then you will suffer from a large number of lags, and later the harmful effects on components due to constant overheating will begin.
Now that you have learned how to find a miner virus, you can begin to eliminate it.
Preparing to remove the virus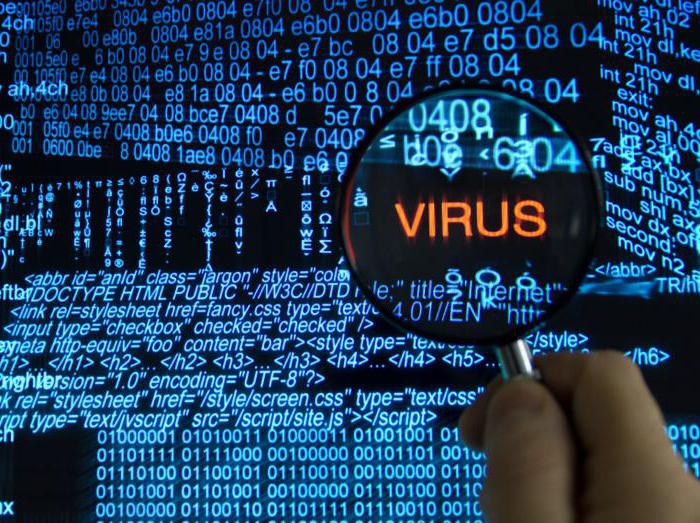 In order to say for sure that a computer is exposed to a miner-virus, several manifestations of a Trojan program will not be enough. To do this, it is best to use special programs that allow you to identify all the malicious software that is on the computer.Preparations for cleaning your PC should be carried out with great care so that the consequences of your actions do not aggravate the situation.
The very first thing that needs to be done with any actions related to system files is to copy all important files to another medium (USB flash drive or external hard disk).
Be sure to buy or download antivirus software and PC scanning software for viruses. The most universal antiviruses are Doctor Web and NOD32, and CCleaner and SpyHunter are suitable as support programs. Though you can do without the last two. True, then you are unlikely to be able to completely clear the device from software of a malicious nature.
In addition to the above, it would be nice to get a disk with the operating system. In the process of getting rid of viruses, you will not need it, but it is still better to have a backup option in case of damage to the Windows system files.
Now it only remains to free yourself for a couple of hours and start cleaning the PC from the Bitcoin miner virus.
Avoid mistakes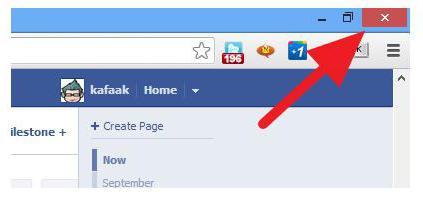 The very first thing to do is to avoid all situations in which the system will not be able to show a virus. First of all, close all available programs that run in the background. The fewer processes running, the better.
What is it for? As it was said earlier, the virus described by us is masked by other commonly used programs. But if you close everything, it will be much easier to see the malicious software in the list of running processes.
Ideally, only two programs should work on your computer - an antivirus and a Windows OS update center. All download managers, browsers and other background programs must be closed and not included during the entire virus disposal.
Virus detection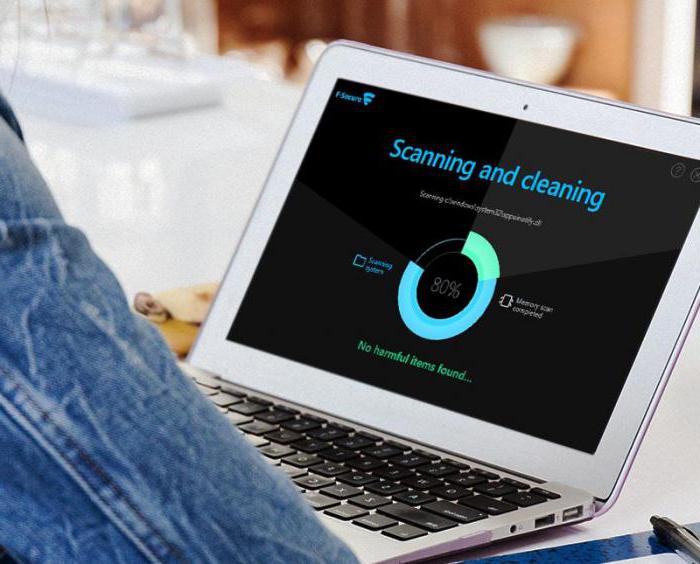 Now you can proceed to how to remove the virus miner. How to determine if a malware is present on a PC? For example, according to the method described earlier - manifestations in the operating system. Any modern antivirus is also able to detect the virus. To do this, you should select the button for in-depth PC scan and wait for the result.
All suspicious or infected files can be cured by antivirus software. But in the case of a miner, this method does not always work. In our case, they will just have to be removed.
Threat removal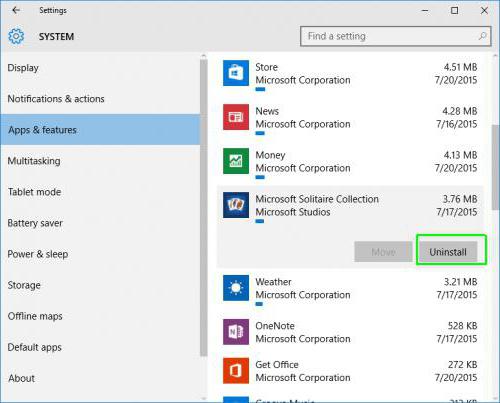 It is well worth thinking about after which glitches began to occur in your operating system.Perhaps this happened after downloading any file or game. And most often this is true. That is why it is worth finding an infected application and just delete it.
Usually, the virus described by us comes to your computer through downloading pirated games and programs using a torrent. This can also happen with download managers or online games. Most of all this suffers GameNet products.
Just get rid of all potentially infected programs and only then continue the war with the computer "infection".
Running processes
Now go to work with the Task Manager in Windows. Go to it using the "Start" menu and go to the tab called "Processes". Since you have closed all running programs and games, it will be much easier to find a miner. One has only to look at how much computer resources the running process occupies. If the percentage of CPU utilization is more than 20%, then most likely this is our virus.
What to do after detection? All you need to do is click on the process with the right mouse button and select "Finish".Further agree that after it is closed, unsaved data will be lost. Now the miner will not occupy all the resources of the PC to receive cryptocurrency, which goes to the hacker.
Final cleaning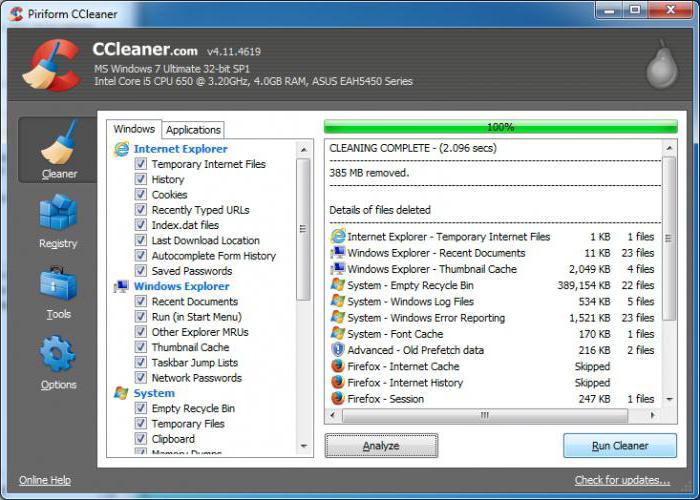 We proceed to the final step of how to treat a Bitcoin miner virus. Once all the above has been done on your computer, you can refer to the help of auxiliary programs. CCleaner, Doctor Web, CureIT or SpyHunter is the most suitable for this. Everything is extremely simple with them - you just need to put them on a system scan and wait for the process to finish. After that, the dangerous files and programs will be "cured" or deleted from the PC.
According to reviews of users who fought with the miner, the CureIT program from "Doctor Web" perfectly copes with the virus, since after its use the malicious software is permanently lost.
Conclusion
Miner virus is not difficult to remove. You can really get rid of it by the methods described above. It is only necessary to download all the necessary software on the Internet and start working.
The process of removing such a virus as a miner does not require any special knowledge from you. All the work will be done for you by the downloaded programs, and it will take no more than an hour.
Related news
Virus miner: how to find and remove image, picture, imagery