Urban Legend, or ZIL 5301
There are many trucks designed for long and medium hauling. This may be the famous model 6303 or the Kama plant 55111, even GAZ 66 will approach such a mission. But the models of machines, the task of which, at best, is the transportation of cargo in the city, are not known by many. Such a car should have a mass of special qualities: compactness, capacity, low weight and agility on the road. It is not easy to put all this together, but the automotive industry is capable of "miracles." Therefore, for more than twenty years, the famous and beloved ZIL 5301 has consistently traveled to different cities in the common people for its forms of the front end of the body, called the nickname "Bullhead".
History of creation
ZIL 5301 "Bull" began its journey in 1994 at the Moscow Likhachev Automobile Plant.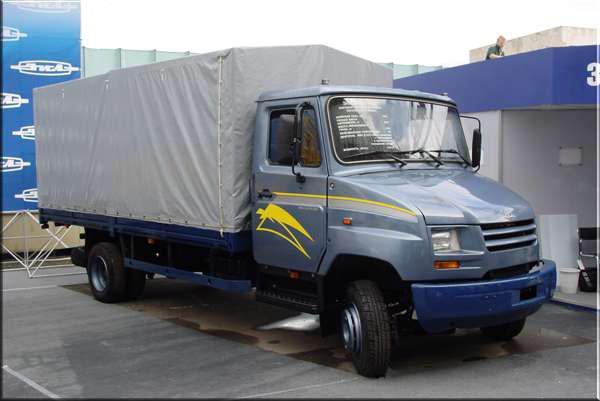 At that time there was a need for small-sized trucks capable of quickly carrying cargo in the area of ​​the city. Mainly due to the lack of technology, small and medium businesses suffered, so the emphasis was placed on customers of this particular class.
Characteristics ZIL 5301
"Bull-calf" was one of the best in its class due to its special technical characteristics. They help him to still do his difficult work.
The engine on the ZIL 5301 at different times was installed in several versions. On the first models one could see "Mmz d-245,12С" and "Mmz d-245.9 ЕО". They did not meet any standards of European standards, therefore they were soon replaced by a newer engine - the Mmz d-245, 9 EZ.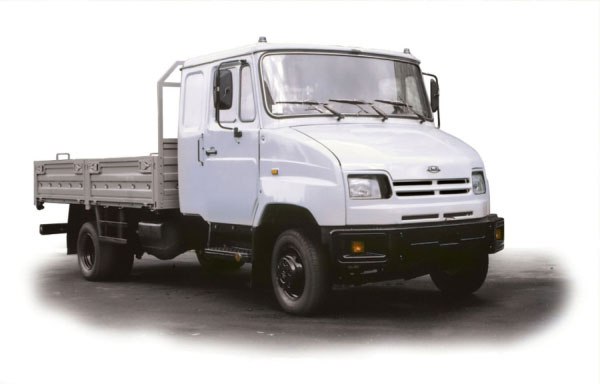 It has already been adjusted to the Euro 3 standard, which is good news. This inline four-cylinder diesel engine has a total volume of 4.7 liters. Its maximum power is about 125 horsepower (the error can be 10 "horses", depending on the degree of engine wear). The ZIL 5301 may be relatively heavy for its category (a fully equipped and loaded car weighs 6.9 tons), but still it can accelerate to an impressive 90 kilometers per hour in just forty-five seconds. This gives every right to "goby" to compete with their foreign competitors. Fuel consumption at a speed of 60 km / h per hundred kilometers is as much as 14 liters. The fuel tank holds 125 liters of diesel.Using simple mathematical calculations, it can be understood that without refueling the truck will stretch 850 kilometers. A five-speed gearbox is attached to the technical base. It is simple, well adjusted, and therefore causes sympathy from the driver.
The brake system should be given special attention, since it is one of the most important parts in any vehicle. ZIL 5301 "Goby" has a dual-circuit braking system. Both parts are completely independent of each other. This gives the truck greater safety. The front wheels are equipped with disc brakes, and the rear - drum-type.
Cabin
Semi-cab has various modifications. The first and most common is the classic one. It is not big and not small, it can be said, cozy.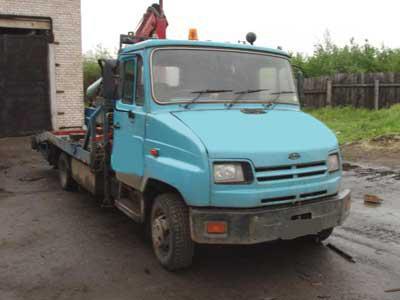 Padded with soft material that is difficult to stain and cut. The chairs are comfortable, and most importantly, adjustable, everyone can customize the seat to fit their parameters. The second model is slightly larger. An elongated cabin gives more space, there are also sleeping places, but at the same time it weighs more, which reduces the nominal capacity.There is a double row cabin. Such a driver's seat can take seven people! It is very important - any cabin has a frame structure, which is subsequently sheathed with metal, sound insulation and heat insulation. Such a structure provides reliable protection in any collisions, since the base - the frame - is made of heavy-duty material.
The versatility of "Bullhead"
ZIL 5301 can be called a universal machine due to the special structure of the chassis, namely the presence of a spar frame and a separate cabin that is not related to the other segments. Such a combination gives an unlimited supply of variations of the last, carrier part. You can often see a complete set of ZIL 5301 "dump truck". Moreover, the body is a different volume, depending on the required operational needs.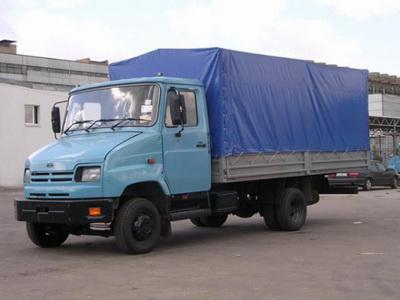 Also on this truck are installed tank trucks, tow trucks, salons for civilian transport, emergency services segments (fire equipment), various equipment. And this list is not over yet.
ZIL 5301: issue price
One of the great advantages of the ZIL is its relatively low price. For this it is loved by many transport companies.Being cheaper than foreign counterparts at times, ZIL 5301 "declared a monopoly" in its car market low-tonnage trucks. Now "Bull-calf" (of course, second-hand) can easily be obtained for $ 2,000. But the price may rise. This is influenced by the model year, degree of condition and technical characteristics.
ZIL 5301 "Bullhead" has established itself as a reliable truck, so the demand for it for a long time will not fall.
Related news
Urban Legend, or ZIL 5301 image, picture, imagery