Unrivaled Pork Stew
If you know at least one recipe for pork stew, then you are really lucky, because this is one of the most versatile dishes. It can be served to guests for a holiday, pamper loved ones or cook only for themselves. A pork stew will quickly quench your appetite and lead you to a good mood. Let's start cooking!
Pork Stew with Potatoes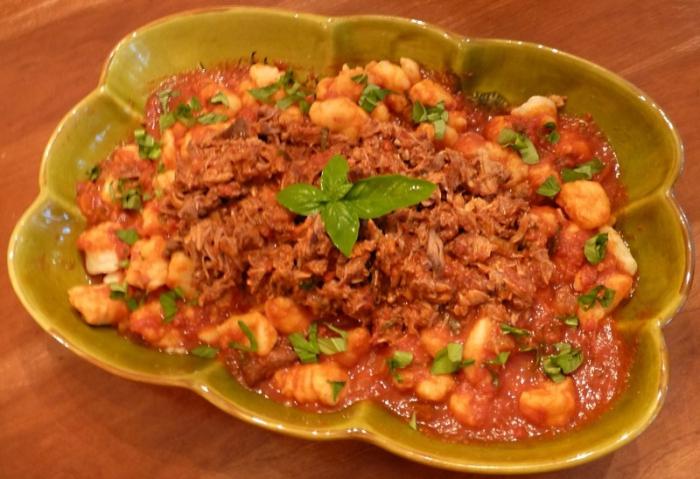 Unfortunately, this dish has its drawbacks. One of the downsides to pork stew is the large amount of ingredients required for cooking. But we will not immediately despair. In the end, nothing supernatural is needed. Take seven hundred grams of pork (it is not necessary to take fillets, even ribs will do), several potatoes (depending on your attitude to potatoes, you can take from five to ten pieces), two onions, one carrot, five garlic heads (smaller is allowed), a spoonful of sifted flour , two tablespoons of adzhika (tomato paste will do), bay leaf, red and black pepper (ground), water and salt.
Cooking method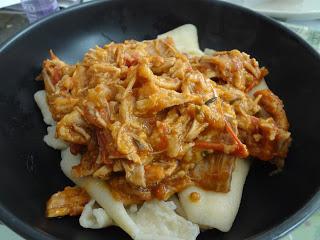 As you can see, pork stew is a rather expensive thing. And after all from all this riches only four portions will turn out. However, each huge meat portion is easily divided into two more. So start with pork. Rinse the meat thoroughly in cold water. All disturbing veins, the chaff must be removed. Dampen a wide cutting board with cool water, in order not to accidentally dry the pork while it is still being cooked. Take a well-sharpened knife and carefully cut the meat into even pieces. Do not shallow, you make a stew of pork, and not minced. Less than three centimeters do not cut.
Next stage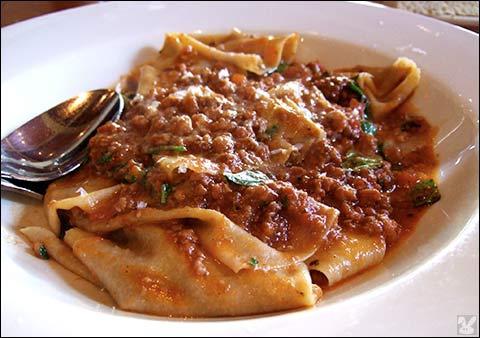 Further actions are associated with onions. Peel the husks and lightly rinse the onions with water. Now you should cut it. It works the same rule as with pork - can not be minced. Each component of the stew must carry its own taste, each piece is a note in the culinary melody. So chop the onion into cubes or rings. Scrape carrot with knife, wash it under tap and cut into slices. However, the function of carrots is not to take the whole taste on yourself, so if you wish, you can cut these circles in two more parts across.Perfectly if you have a vegetable cutter in your kitchen. Then you will easily get not the notorious circles, but cute stars.
Main stage
Peeled potatoes cut into small cubes. Heat oil in a cauldron. While it is warming, peel the garlic, wash it, and place it in a special garlic press. Fry the chopped onion to a nice golden color. Add a carrot and a couple of adjika spoons (or, as mentioned earlier, tomato paste) to the cauldron. First, let everything roast for about seven minutes, and then fill the contents of the cauldron with water, and let it stew. Do not forget to add our pork, which you should pre pepper (strongly) and salt. Reduce the heat, and cauldron cover with a lid.
Related news
Unrivaled Pork Stew image, picture, imagery