The average salary in China. Chinese economy
According to the official arbiter of world economic statistics - the International Monetary Fund - the share of the Chinese economy accounts for 17% of world GDP. Such high growth rates should help create a large number of jobs. But at the same time, the unemployment rate in the Middle Kingdom is about 4%, but the real situation is much worse - in rural areas, many are not only not provided with work, but also live below the poverty line. The average salary in China, however, allows you to live more or less comfortably.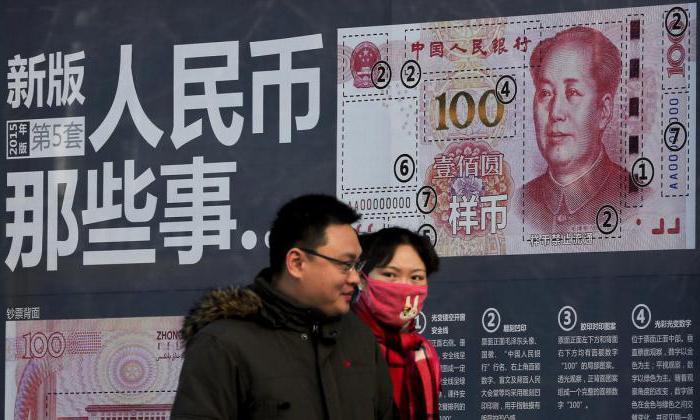 Economy of the People's Republic of China
China's economy is the second largest in the world in terms of nominal gross domestic product. The People's Republic of China today is a nuclear and space state, the first world superpower in terms of production, the leader in the extraction of coal, lead, zinc, manganese, tungsten, and wood. On the territory of the country, natural gas, oil and uranium are being extracted on a large scale.China is the absolute leader in the production of most goods and the world's largest automaker.
The Chinese economy is intense and has a high growth rate. Such a situation is fraught with high unemployment in rural areas, unofficial encouragement of emigration, as well as an extensive stratum of the population living below the poverty line (earning less than one dollar a day). In this regard, the Chinese authorities have decided to contain the economy in the range of 8-9%
Salary of Chinese and foreigners in China
The average salary in China is different for citizens of the Middle Kingdom and foreigners. Employers prefer to hire compatriots, not migrants. The only exceptions are translators, teachers of English, models and filmmakers, as well as truly highly qualified specialists in other fields.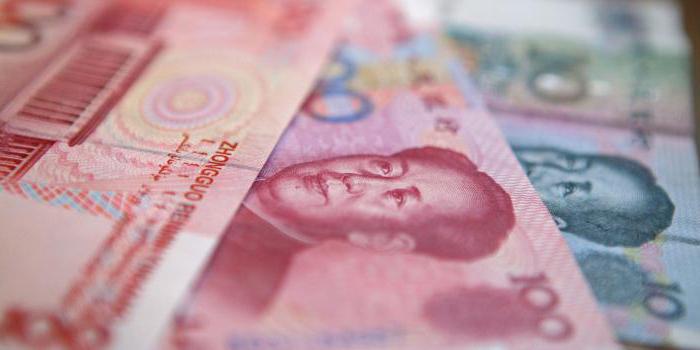 A foreigner can earn about 3,900 yuan in China, which is about 600 dollars. The amount, of course, is small by European standards, however, considering the price of food, it is quite possible to live on $ 600 a month.
Minimum and average monthly salary
The official average salary in China in dollars is 750 monetary units (as of 2015). This figure is increasing annually by 30-50 dollars compared with the previous reporting period. The minimum salary of full-time employees is $ 325 (2,030 yuan). With hourly wages, the smallest amount a worker can count on is 18.5 yuan ($ 2.7).
The last increase in the minimum wage occurred in early 2015. Then the authorities raised their salary by 12%. However, many Chinese claim that such a sum is completely insufficient to live in a big city. Thus, the subsistence minimum in Shenzhen - the special economic zone of the PRC - is 2,426 yuan (with a minimum wage of 2,030 monetary units).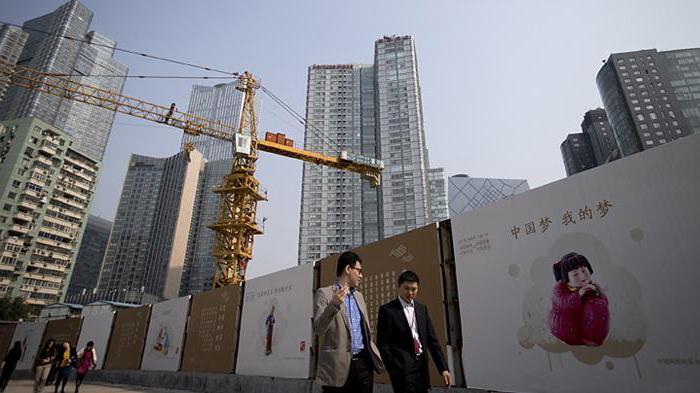 Reasons for improving welfare in China
At the same time, the minimum and average wages in China are quite often indexed by the government towards higher payments. For example, from 2008 to 2015, wages in the People's Republic of China almost doubled. If in 2006 the nominal annual salary barely reached twenty thousand yuan, then by 2014 the figure had already reached 52.4 thousand.monetary units in local currency. This amount corresponds to seven and a half thousand dollars of the United States of America.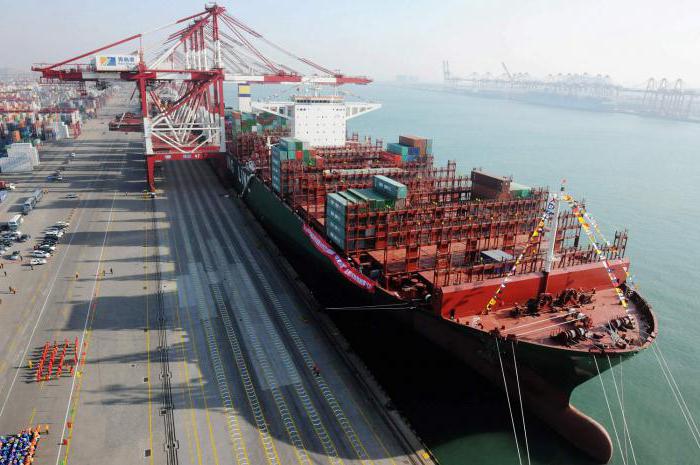 In recent years, China has seen a significant increase in real earnings of the population. Among the reasons for this positive trend are:
increase in productivity of technological capacities (on average by 12% per year);
a high degree of participation of Chinese businessmen in world trade, the economy;
introduction of the latest developments in the process;
automation of mechanisms in production;
high growth rates of the gross domestic product (7.7% per year);
the influx of investments in science and technology.
Incomes of various segments of the population
The level of wages in China varies greatly by profession. There is a special coefficient reflecting the difference between the real incomes of representatives of different segments of the population. In the People's Republic of China, the figure is 48%. Simple factory workers receive a penny, but programmers, translators or managers can boast high salaries. There are many rich people in China, but comparing their number with the population, it can be concluded that almost 90% of the inhabitants of the Middle Kingdom live very modestly.
Highest paid professions
The highest salary in China is available to specialists with high qualifications, specialized education and work experience working in areas such as science, medicine, information technology, education, and trade. Programmers and developers can earn about 55 thousand dollars a year, and employees of the financial sector - 25-30 thousand dollars. The salary of a teacher in China is about 10 thousand dollars a year. Those same amounts have to be content with sellers, health care workers, tutors. True, in large cities you can count on 3 thousand per month.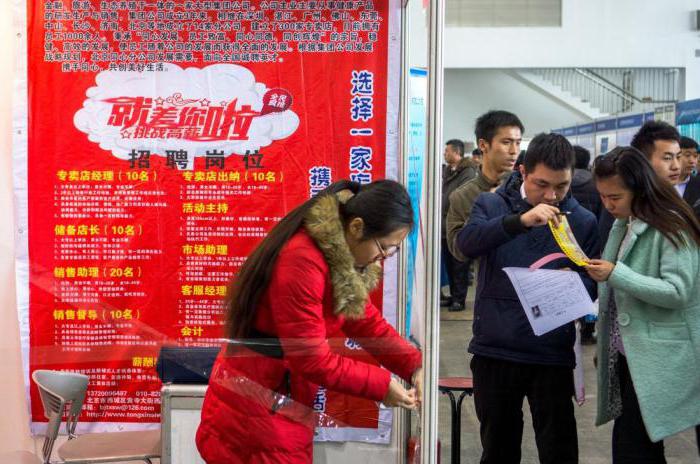 What is interesting, you can get a good salary without education. However, this is only possible with a perfect knowledge of English and Chinese, as well as a European appearance. An English teacher in China can earn about 100-200 yuan for one hour class, which corresponds to 14-30 dollars.
Professions with an average salary
Relatively low salaries differ hotel and restaurant business - it costs to count on 5-7 thousand dollars a year. But in premium restaurants, a waiter can earn up to a thousand dollars a month + tips.On production, you can count on 6,400 dollars (just over 500 monetary units per month), and in construction - from 8 thousand (from 650 dollars per month).
Wages in cities and rural areas
The average salary in China varies considerably depending on the locality. The highest salary is received in Beijing and Shanghai - working at the plant, there you can receive from 300 to 700 dollars a month. In provincial towns, a specialist of the same qualifications can count on a maximum of $ 250.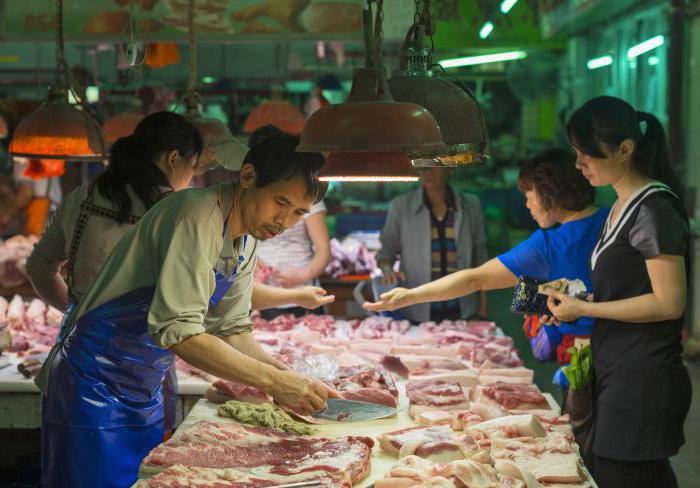 Worst of all are the inhabitants of the outback, and in fact the rural population in China accounts for more than half of the total number of citizens. In the villages, with the best deal, you can get about $ 150 per month. At the same time, work on the farm involves not only hard physical labor, but also a tight schedule: nine hours, six to seven days a week.
Cost of living in China
The average salary in China, although small by world standards, allows the average Chinese to refuse almost nothing to themselves. Of course, much depends on the city of residence. For example, Shanghai or Beijing are much more expensive than smaller cities, which is to say about the countryside or small working-class settlements.
It is necessary to take into account everyday habits. The budget should be very solid, if you spend Friday evening in expensive bars and buy olive oil in health food stores. But for those who can easily do a bottle of beer for 10 yuan in the student bar of the Huai Hai Road and shopping at Perry's budget stores will be much easier.
A dorm room in Beijing or Shanghai will have to pay 2,500–3,500 yuan a month. In addition, you need to consider utilities, and this is another 400-600 yuan. Payment of communication (telephone and Internet) will take about 100 yuan. Travel by public transport is inexpensive - 5 yuan per day, which per month will be at least 150 yuan. For a portion of a dish resembling dumplings, or for noodles, you will have to pay 10-15 yuan. If you eat pasta, potatoes and rice, it will take 1,100 yuan a month to eat. Those who follow a special diet need to set aside 2,200 yuan.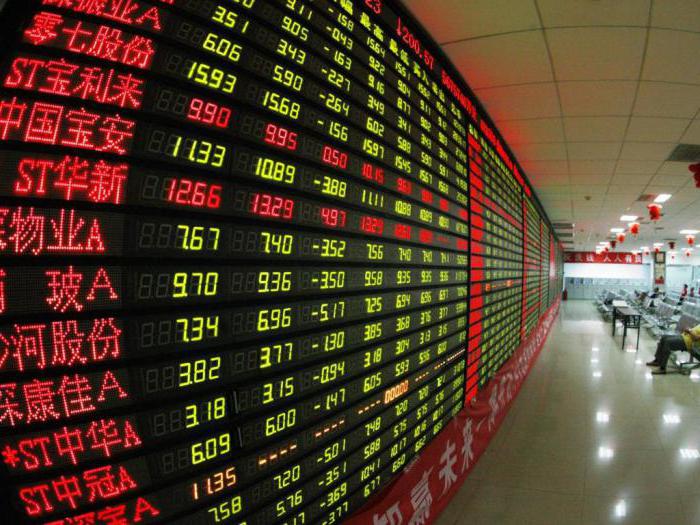 Thus, the average standard of living in China will cost 4,500-5,500 yuan (37-45 thousand rubles or 650-800 dollars) per month - this is the minimum amount that you need to count on to live more or less comfortably. In addition, it is worth considering the cost of entertainment, medical care, clothing, etc.
Related news
The average salary in China. Chinese economy image, picture, imagery