System Restore "Windows 8": step by step instructions
If you have problems with your PC, you can try to restore it the way the system worked on the previous date.
Restoring your PC replaces your registry and system settings with versions that were saved on various earlier dates saved as restore points. It also supports applications that come with PCs and services installed in the Windows Store.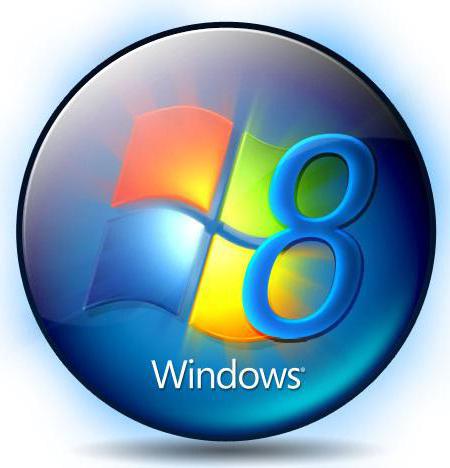 What it is?
Restoring your PC does not reinstall Windows and does not delete your files, settings and applications, except for the programs that were installed on your device after the saved point.
In other words, it is a way to undo recent changes in the system that you have made, with minimal changes and minimal cost.
System Restore is not available for Windows RT. If you run this process from safe mode in Windows 8 and 8.1, you must remember that the changes it makes to your computer will not be reversible.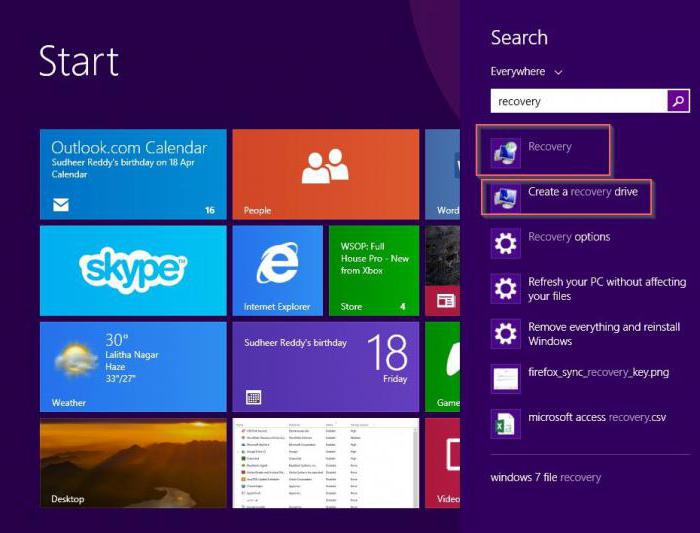 Recovery Point System "Windows 8"
Recovery point contains registry entries, copies of certain critical programs, drivers and system files. This is a snapshot of your computer at various points when it is working normally.
The device makes such an instant scan both on schedule and before making any major changes, such as installing new drivers, programs or system updates.
When you restore a system from a saved point, you replace the current settings and programs with older versions. In other words, it is the cancellation of any changes that could lead to instability of the system.
As long as you have system protection enabled, Windows automatically creates a restore point each time new updates are installed, if the last point is older than 7 days.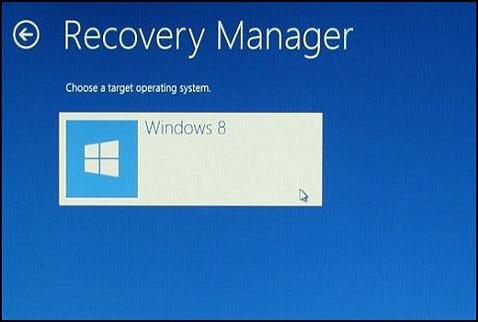 Process in detail
As already noted, System Restore functionality (system recovery in Windows 8) allows you to return your computer to its earlier state, restoring it to an earlier state, in which the programs and settings return to how they were in the past . Of course, the main reason for this is that you have installed something that has worsened the smooth operation of the PC, and your goal is to restore it to the state in which it works.
If your goal is more significant and you want to clean or restore the computer to its factory settings, Windows 8 has other built-in tools for this.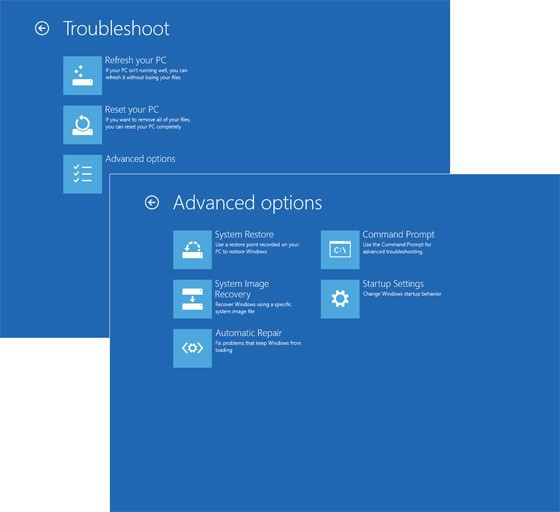 If you only want to restore the previous state of the PC, the most important thing you need to know about this process in Windows is the recovery points. To create such a point, you have to independently make these settings. It is recommended to do this in all cases before downloading new applications or making major changes to the OS. By default, the Windows System Protection feature automatically creates restore points for system updates and software installations. To verify this, go to the "Control Panel" and go to the "System Protection" section (System Protection), then click the Configure button. The top submenu in the dialog box that appears shows whether system protection is enabled, and here you can disable or enable it.
It is important to remember that the System Restore process does not affect your documents, photos or other personal data files.
So, if you have a recovery point for work, you can configure your computer to an earlier state as follows.
Interface and Settings
Where in "Windows 8" system restore? On the Windows 8 startup screen, type "Restore." The top result in the right pane of the search should display "Create a restore point". Despite the fact that you are going to perform a completely different action, such a choice is necessary. It opens the control panel on the System Protection tab of the OS Properties dialog box.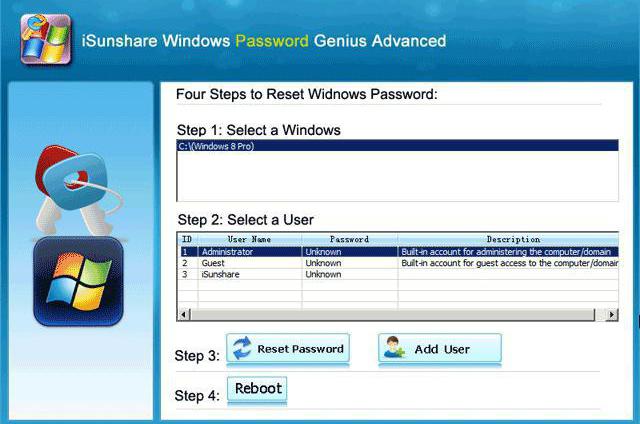 Click the first button on this property page called System Restore. A wizard dialog box opens, on the first tab of which it says "Restore system files and settings".
Running System Restore in Windows 8
Here you get another opportunity to see which programs will be lost and added. Click "Next". Then you will see a list with a choice of system restore points.
You will probably want to choose the latest one, in order not to waste too much time on setting up new updates, programs and settings. If after this operation recovery system "Windows 8" does not occur, you can always go back to the previous point.
Another useful feature is the Scan Vulnerable Programs button.This will show you everything you lose by returning your PC to an earlier state. It also displays an informative message, "Any programs that have been added since the last restore point was deleted." You may want to look at the software in this list if you want to perform some reinstallation, as well as the removal of required and unwanted applications.
Click "Next". You will now see the "Confirm your restore point" dialog box that allows you to make the final choice. Please note that you can tick the box "Show more recovery points" to decide on the situation. You are also prompted to save any open files and make sure your Windows password works.
Click Finish. Then you will see the final dialog box with a warning that after starting the system recovery can not be interrupted, as well as with a separate confirmation button to continue the process. Click "Yes." With this choice, you start the system restore on the control point in Windows 8.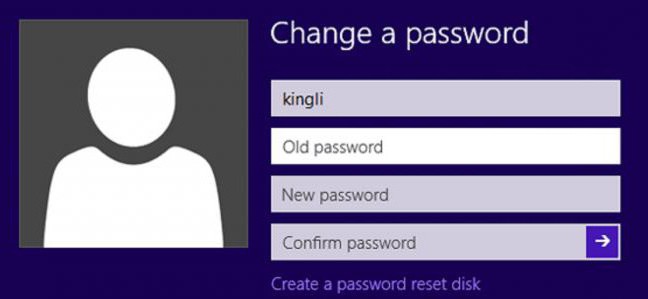 After that, you will see a progress indicator, which will indicate the progress of the system recovery, after which a full-screen mode similar to Windows Update will be displayed.In it you will see the inscription "Wait until your files and Windows settings are restored." The process will be performed through initialization, restoration of the registry, and then restarting.
Ending process
On a new PC that did not have a large installation and update history, the whole process will take only a few minutes, but if you installed a lot of software after the restore point date, it will take longer.
After the procedure on the desktop, you will see a message that the operation was successful or that it failed. In any case, but especially in the latter, you can cancel it. How to make a system restore on "Windows 8" again? Windows creates a new restore point just before each such operation. You can cancel this process in the same way using the steps above.
How to run System Restore in Windows 8 and 8.1, if the OS functionality is not available?
How to start system recovery on "Windows 8", if the OS does not start correctly? While holding down the SHIFT key, repeatedly and quickly press the F8 key during the entire boot process.This will take you to the recovery mode menu before the operating system starts.
This may take several attempts before the process starts, since a quick system boot can go faster than you can press a key. Thus, the Windows 8 system is restored via BIOS, where you can select additional parameters for this process.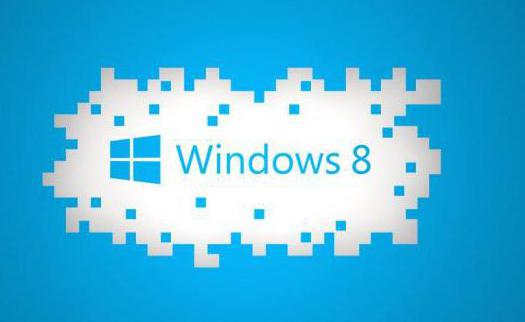 What is the difference between restoring, updating and resetting the system?
In addition to System Restore, Windows 8 and 8.1 also have the ability to upgrade or reset the system. The difference between the two above utilities is as follows.
Updating your PC reinstalls the Windows operating system, but at the same time saves your personal files and settings. It also supports applications that come with PCs and services installed in the Windows Store. The closest analogy with this process is the installation of Windows XP Repair Install. This method is mainly used in cases where the operating system was damaged and does not start, but these problems did not affect anything else. Usually such damage causes malware.
System reset
Resetting your PC reinstalls Windows and also deletes your files, settings, and applications. It will only support programs that come with your PC. The closest analogy with this process is to restore the image from the corresponding section. This process is mainly used in cases where the system is unsuitable for use and there are no other methods of influence. Such a problem can be caused by anything from the wrong version to malware.
Restoration of the Vidovs 8 system, as well as resetting and updating, do not return any non-system files, such as emails, documents, etc., in a previous state or version. These processes will not restore any of these types of files that have been deleted.
Related news
System Restore Windows 8: step by step instructions image, picture, imagery