Stadium "Labor Reserves" in Kazan: description, address
The sports complex "Labor Reserves" in Kazan is one of the oldest stadiums in the city. It was built in 1962, and in the middle of the two thousandth it survived a large-scale reconstruction.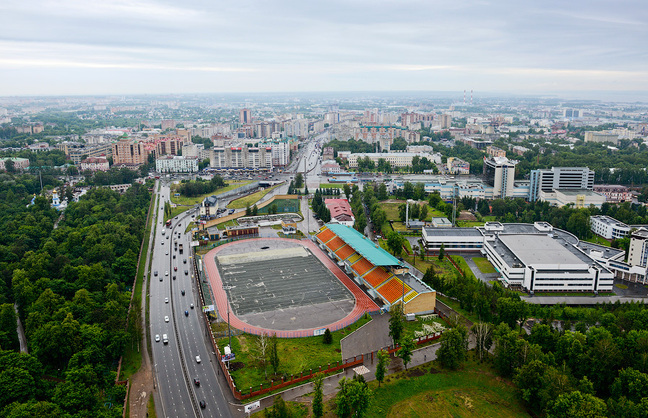 Sports complex services
On the territory of the stadium "Labor Reserves" in Kazan are located:
standard field for playing football;
field for mini-football;
outdoor rink and hockey box;
2 outdoor tennis courts.
Next to the stadium is the Gorky Park. It is ideal for cycling or rollerblading during the warm season, and in winter for skiing. Roller and bicycle rental is open in the park from May to September. In winter, you can rent skis or skates on "Labor Reserves".
In the sub-tribune premises there are sports sections. The complex includes six rooms:
for rhythmic gymnastics;
large and small choreographic;
wrestling;
training;
game.
In the administrative building of the sports complex there is a boxing room.
On the territory of the sports complex "Labor Reserves" in Kazan are located children's sports schools - the Olympic reserve "Gracia" and the regional sports children and youth.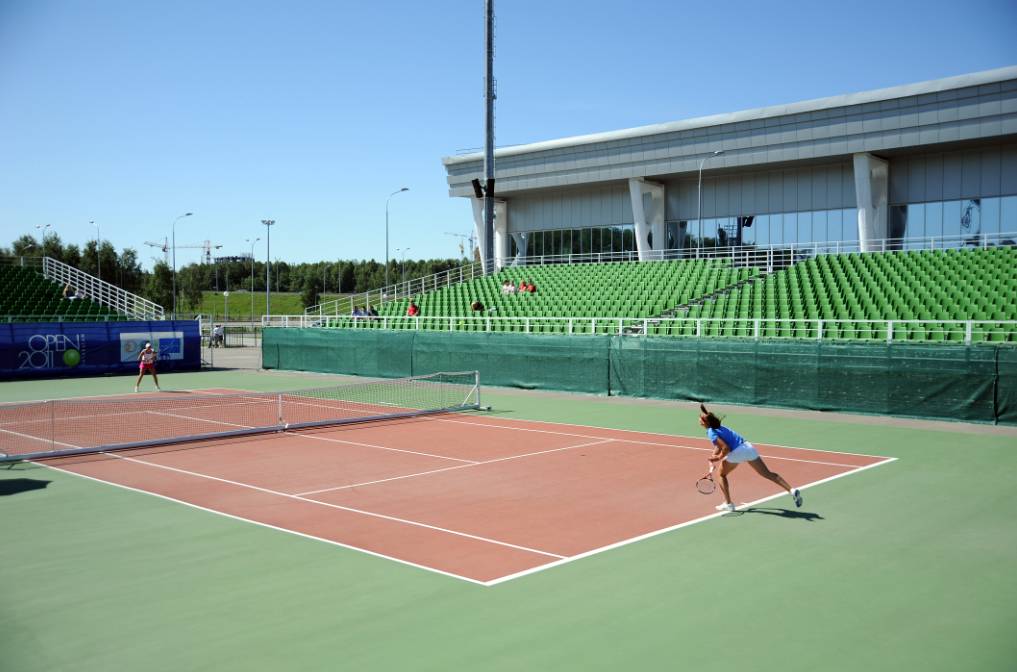 Football fields of the complex "Labor Reserves"
The standard field for playing football with artificial turf in the winter turns into an ice arena thanks to the cooling system. In the summer, students of sports schools for children are engaged in it.
The field is certified, has FIFA "2 stars" recommendations and is suitable for holding professional football tournaments. "Labor Reserves" in Kazan have two fields for mini-football: one on the territory of the complex, the other in the Gorky Park.
The mini-football field also has artificial turf. Its complex is equipped with changing rooms and showers. It can also be rented for corporate competitions or children's tournaments.
Hockey box and "Labor Reserves" rink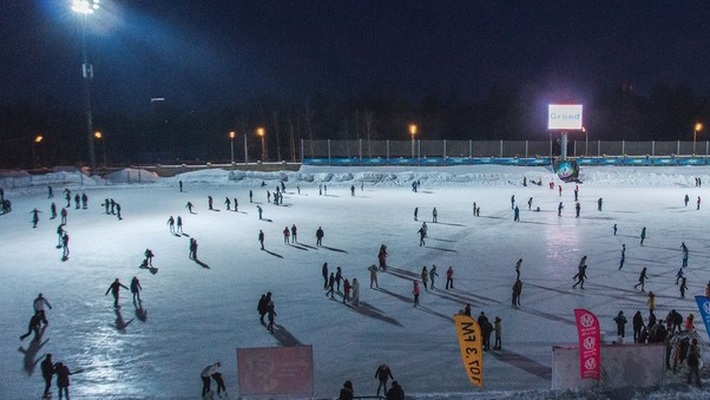 Complex "Labor Reserves" in Kazan in the winter offers everyone to skate or play hockey.
The skating rink is open on weekdays from 17.30 to 21.00, and on Saturday and Sunday, as well as on holidays - from 12.00 to 22.00.
Skating is available at the skating rink, entertainment is often arranged, and competitions are held.
You can play hockey on weekdays from 17.00 to 20.00, and on weekends or public holidays from 12.00 to 20.00. It is also possible to pre-book a hockey box, all questions about the time of booking will be answered by the receptionist.
How to get to the complex
Sports Complex "Labor Reserves" in Kazan is located at the address: Nikolai Ershov Street, 7. You can reach it by metro - Sukannaya Sloboda Station or Gabdulla Tukaya Square. Those who prefer ground transportation can go by bus or trolley to the Gorky Park stop.
"Labor Reserves" is a modern multifunctional sports complex, offering both subscription classes and giving the opportunity to rent gyms for corporate tournaments. Both in winter and in summer, guests of Kazan and local residents can have fun here and with health benefits to spend time here, without having to have their own sports equipment, you can always rent it.
Related news
Stadium Manpower Reserves in Kazan: description, address image, picture, imagery