Prince Myshkin: Characteristics of a literary hero
Prince Myshkin is a hero known to everyone from Fyodor Mikhailovich Dostoevsky's novel "Idiot", as well as from numerous film versions based on the work, and from performances staged after him. What is so exceptional this novel and its main character?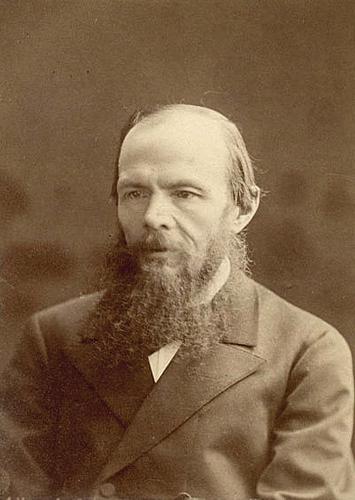 What Dostoevsky conceived
The novel was not immediately and not easily given to the writer. And then he was ambiguously accepted by the readers of his modernity. Fyodor Mikhailovich had the artistic talent of a soothsayer. And he was one of the first who was able to see, describe, warn people many things. But, alas, his warnings were not noticed.
In August 1867, Fyodor Mikhailovich wrote to his friend Maikov that there was a novel, but there was still little black on white. That is, the idea is there, but so far little has been written. He appeared when Dostoevsky wrote Crime and Punishment. But that novel, which we know, turned out only from the third attempt. Dostoevsky took an advance of 4.5 thousand rubles in the editorial and hoped to finish the work by the end of 1867.However, this did not work out.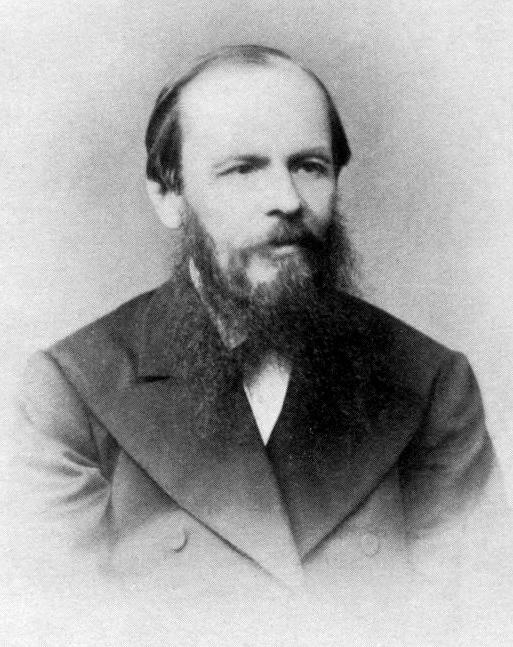 Dostoevsky, being abroad, tried to assess the state of Russian society. In the newspapers, he noted that the cases of strange murders had increased. For example, the murder of a jeweler by a millionaire, the case of Ulitsky. And for Fyodor Mikhailovich, the theme of murder in the novel "Idiot" is not in last place. Dostoevsky comes to the terrible conclusion that Russian society is sick. And he has two questions: did the Russian people really keep Orthodoxy? And is this nation ready for the second coming of Christ? And here a problem arises - is it possible to depict Christ in art?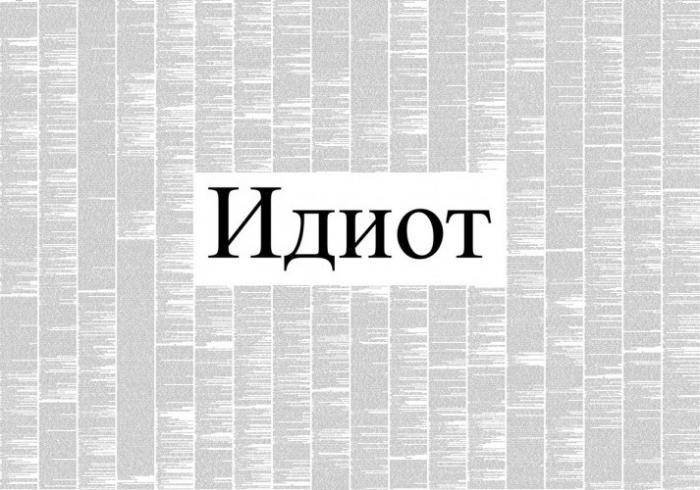 Allusions with the Gospel
In literature, only Christ can be portrayed as in the Gospel. It is impossible to put in his mouth a single word that is not there, because it will be a false Christ. Dostoevsky understands this perfectly, and then tries to portray a positively beautiful person. This will be Prince Myshkin - an idiot rather in the Greek sense of the word, that is, a naive and heartfelt man, a layman, but not only.
From the first two attempts, the writer does not get what he wants. Prince Myshkin, still familiar to us, does not come out. Dostoevsky is trying to make a humble man out of a proud man like Raskolnikov.This does not work, and then in the third edition of the novel, the author initially plans to portray a meek, humble man, such as the Savior. From the very beginning of the novel there are many allusions to the Gospel. Many parallels between him and the main character. Even his name: the prince means power, and the surname Myshkin means gentleness. What Christ had: he is both a god and a man.
The beginning of the story takes place at 9 am. This is the third hour, according to Mark's Gospel, when Christ was crucified. In Dostoevsky, no detail is accidental. This means that the crucifixion of Christ or one who personifies him begins.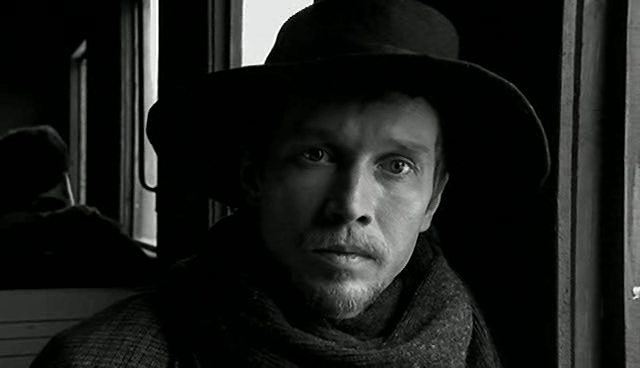 The image of Prince Myshkin Lev Nikolaevich
Externally, the prince reminds of Christ: "... height is a little higher than average, very blond, thick-haired, with sunken cheeks ..."; "His eyes were large, blue and intent; in their eyes was something quiet, but heavy ... ". The prince is dressed in a raincoat with a hood and penniless. There are some unusual shoes on their feet. He seems to be from another world. And each character of the novel sees that Prince Myshkin is not of this world, he is blissful or, as they say in the common people, an idiot. He fulfills all the nine commandments of bliss.And all lay this or that hope for some of his help.
Prince Myshkin arrives in St. Petersburg
So, Lev Nikolayevich comes to St. Petersburg and, since he has no relatives in the city, he goes to General Yepanchin, as the general is his distant relative. Dostoevsky is satisfied, because he needs to show Russian society in a slice, starting from the top. As you know, the fish rots from the head. He gets into the time when General Epanchin is going to intermarry with Totsky. They want to combine their capital, to do a common thing. And the theme of money and the relationship to them in the novel is one of the central ones. The general is about to marry Totsky one of his daughters. But there is one obstacle. In the upbringing of one girl's master, Totsky, he took her to him when she was seven years old, raised her in the village, and when she was 16, she turned her into his concubine. Now he needs to get rid of Nastasya Filippovna to marry Alexander.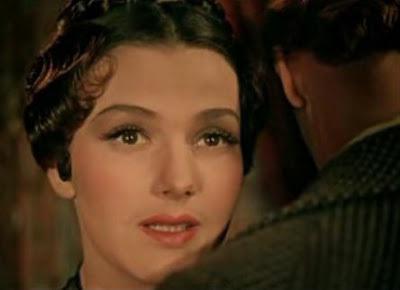 How did Prince Myshkin learn about Nastasya Filippovna and how is their acquaintance?
Even on the way to St. Petersburg, Myshkin on the train meets Rogozhin. And the novel begins with a conversation about Nastasya Filippovna.He also ends with a conversation between the prince and Rogozhin about the murdered girl. The composition of the work is looped.
So, Prince Myshkin first heard about Nastasya Filippovna, then at Epanchins saw her portrait. The triple assessment of a portrait by him is interesting. At first he saw and was amazed at the beauty, then he felt suffering, for the third time he looked, and a feeling of pity was already expressed.
When Lev Nikolayevich meets a girl, they have a strange conversation, they seem to know each other, although they could not see each other before. A special connection is established between them, not so much empirical as metaphysical. It is like the souls who met in paradise and now do not recognize each other, but feel something.
Nastasya Filippovna is a sinner, but a sinner-martyr, because she didn't become such by her will. She was made like this, and she did not resign herself. She is not sympathetic to the world, like Sonya Marmeladova, she is proud and that is why she died.
Myshkin in the novel is perceived as a child. His soul has preserved childhood. And for him this peace in his heart is important. He is the only pure man in this society. Society hurts.For them, not ethical, moral concepts are important, but only well-being, thirst for profit and wealth by any means. And two relatively pure people in the novel are Lev Nikolaevich and Nastasya Filippovna.
Why Nastasya Filippovna did not save Myshkin
The prince wants to save Nastasya Filippovna. But he is in no way adapted to life in this world, and at the very beginning of the novel, Epanchin admits this. In fact, he is a baby who still needs to learn to live, and then it turns out that you need to fight for a person. Blessed Myshkin until he decides to marry Nastasya Filippovna. He deliberately moves from the category of blessed to another category - in this world. He makes an offer when he can be a rival to Rogozhin. From the novel we know who left a legacy to Prince Myshkin. It was his aunt, a millionaire. And now Rogozhin is financially inferior to Myshkin, but Nastasya Filippovna from pride does not accept the sacrifice, she knows that the prince does not love her. She feels that he pities her, and can not accept such a sacrifice. He loves Aglaia, and Nastasya Filippovna loved Myshkina. And her sacrifice is not based on pity, but on love.She does not save herself with him, in order not to condemn him to life with an unloved woman, that is, to suffering.
Dostoevsky, when writing a novel, noticed that for him the most important thing was the final. It was originally conceived. And the meaning of the novel is revealed only in it. But the ending of the novel is not in the murder by Rogozhin of Nastasya Filippovna, but in the victim, which she does not accept. This is the answer to the question: why Lev Nikolayevich could not save Nastasya Filippovna. His sacrifice was based on pity. If one person saves another, but his sacrifice is not based on love, then there will be no salvation. Two sister, Myshkin and Rogozhin, trying to save one woman, but can not. Because compassion does not save, and passion, too.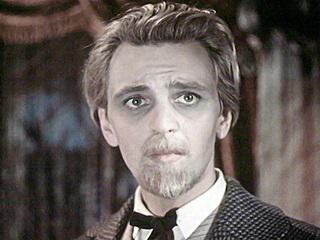 Has anyone saved a novel by Lev Nikolayevich
In the novel, the positivity of Prince Myshkin is that he is a perfect hero. From the first minutes of his appearance, he surprised everyone with whom he communicates with his sincerity, openness, truthfulness and readiness to come to the rescue. Although the desire to help is not omnipotent, researchers and readers often reproach Myshkin for not saving anyone. Although it is not quite so. Myshkin saved the Swiss girl Marie. He restored good in the hearts of children.After meeting him, Ganya Ivolgin changes, becomes different. And finally, the prince has a loyal follower - Kolya Ivolgin.
Lev Nikolaevich Myshkin, of course, is not perfect. He feels remorse for what he does not always think about people well. Here, in fact, all his sins. And in the end he returns to where he came from - to the hospital. Again the allusion with Christ. Both returned to their paradise, misunderstood, betrayed by people.
Related news
Prince Myshkin: Characteristics of a literary hero image, picture, imagery