Parshuta Julia: biography, photos and interesting facts
Our today's heroine is the charming and talented Julia Parshuta. Personal and creative biography of this girl is interesting to many people in our country. Especially for them, we have prepared an article with interesting and truthful information about her person.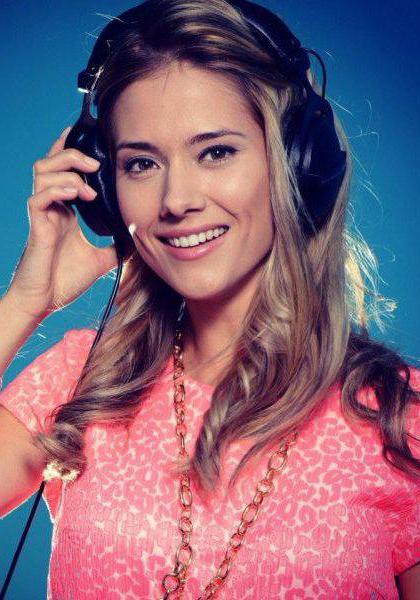 Childhood and hobbies
Julia Parshuta (see photo above) was born on April 23, 1988. Her homeland is the sunny city of Sochi. The future actress and singer was brought up in an ordinary family. She has an older brother.
In three and a half years, Yulia began studying dance at the Little Ballet art school. The teachers immediately noted her good sense of rhythm and natural artistry. At the age of 4, an art school was added to the workload. The girl enjoyed attending every class.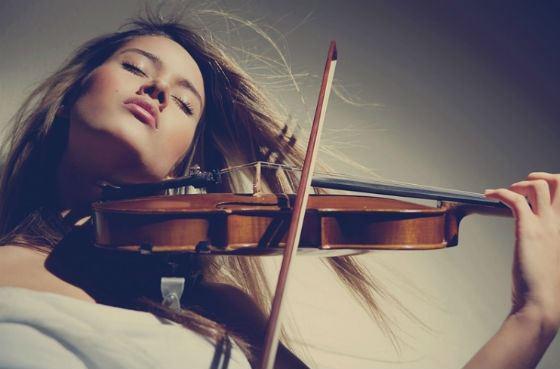 In the first class, our heroine herself enrolled in a music school, choosing a violin class. Julia Parshuta never complained about great employment.
At the age of 11 she went to France, where an international competition of children's drawings was held.A native of Sochi took the honorable third place.
In her life there was a place and sport. Till 11 years old Parshuta studied ballet. And then enrolled in the section of basketball.
First achievements
Julia often performed as part of a dance group, played basketball, was a soloist of the Fortuna group and attended a scientific group.
Bright and attractive appearance (slender figure, tall, sweet face, well-groomed hair) made it possible to achieve some success in the modeling industry. Julia participated in fashion shows held in Sochi and Moscow. And in 2003 she was recognized as the winner of the TV show "You are a supermodel" (season 2). That's not all. Also in 2003, it became the main discovery of the "New Wave" song contest.
It should be noted that another of its achievements as a model. In 2006, she won first place in the competition "Crystal Crown of Moscow".
Female student
A large number of hobbies did not prevent Yulia from graduating from high school with a silver medal. Where did she continue her education? Parshuta Julia in 2006 entered the Sochi branch of RUDN. She was enrolled in the Faculty of Philology.
In her free time from lectures and classes, she worked as a journalist in a local newspaper.And she was a leading weather forecast and acted as part of the Sochi KVN team "No Joke". In 2010, Yulenka graduated from university with a red diploma.
Start of creative activity
Since childhood, our heroine has dreamed of performing on the big stage, pleasing people with her songs and hearing their loud applause. Having learned about the casting of the seventh season of the Star Factory project, the Sochi beauty decided to try her luck. She successfully auditioned, after which she became a member of the "Star Factory". Her project colleagues were Margarita Gerasimovich (Dakota), Ashikhmin Sergey, Nastya Prikhodko, Mark Tishman and others. All these guys quickly gained All-Russian fame and a huge army of fans.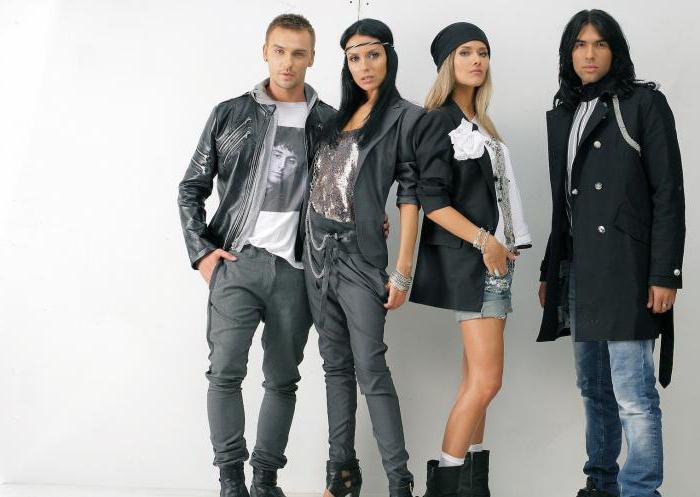 The Yin-Yang group was created within the framework of the TV project "Star Factory-7". It includes two girls (Yulia Parshuta and Bogacheva Tanya) and two guys (Ashikhmin Sergey and Ivanov Artem). According to the results of the audience voting, the team took the 3rd place, dividing it with the duet "BiS".
For 4 years, the Yin-Yang group toured major cities of the Russian Federation and neighboring countries. During this time, the guys released three studio albums and shot 5 clips.The most famous compositions of the collective (from 2007 to 2010) were such songs as "Save me", "Karma" and "Pofig".
Solo career
In 2011, Julia announced her retirement from the group. The girl went to the United States, where she began working on her first solo album. In a short time she acquired useful contacts in the field of show business. Parshuta called her first disc "Debut Album". And the main single from the record was the song This is my song. This composition for several weeks occupied the top lines in the charts of the Europe Plus radio station.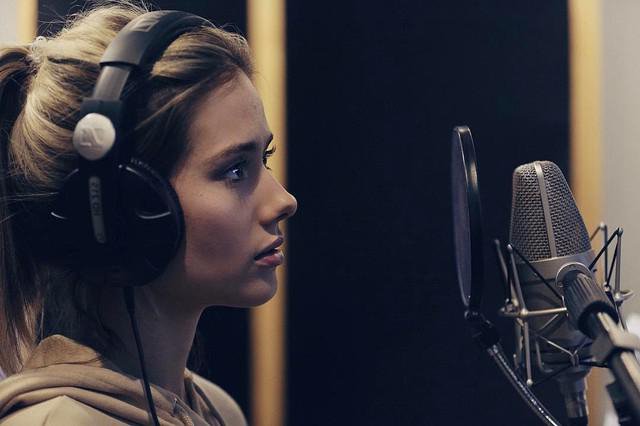 Upon returning to her homeland (in 2013), the beauty continued to record new songs, among which "Astalavist", Cut Me Open and Most wanted can be distinguished. They were shot clips. And her second album "Forever" was released in early 2017. Also on sale appeared a collection of "Factory of Stars-7."
Julia Parshuta: movies
Her film career began in 2014 and immediately with the main role. In the Russian melodrama "A look from eternity" she brilliantly played the beautiful Greek girl Aella.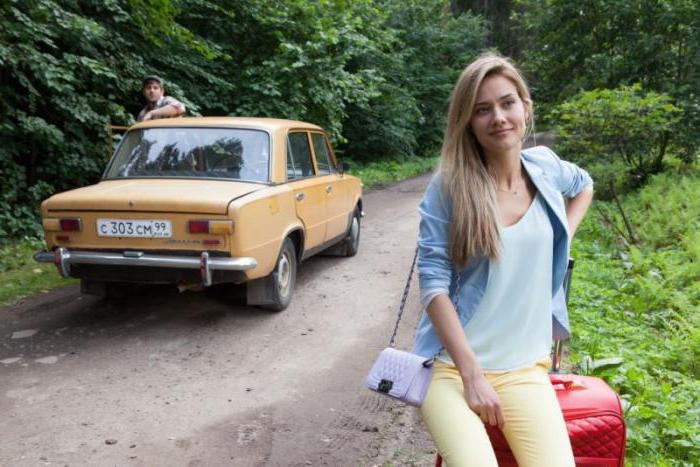 In the same 2014, Parshuta Yulia appeared in three more films - the lyric film "The Kingdom of Love" (Christina), the mini-series "Pretty Women" (secretary) and the musical comedy "The Mystery of Four Princesses" (maid). All of these films have been very successful.
In 2015, the premiere of the mystical comedy "Barman". Former soloist of the group "Yin-Yang" got one of the key roles. Director D. Shturmanova was pleased with the cooperation with our heroine. Colleagues Parshuty film set on the platform were Ivan Okhlobystin, Stoyanov Yuri, Zhanna Epple, Gogunsky Vitaly and other eminent actors.
Many viewers Julia remembered for the role of Nicky in the second season of the comedy series "Family Business". Julia Parshuty's filmography does not end there. The girl is always ready to consider interesting offers from producers and directors.
Personal life
In late 2009, the Yin-Yang group traveled to the United States on tour. There Julia met a beautiful and educated young man. They immediately had mutual sympathy. The guy and the girl some years communicated on the Internet, flew on a visit to each other. In 2011, our heroine left the group and moved to New York. Did Julia Parshuta find female happiness? Life with a guy was initially joyful and carefree. But over time, the pair began to have mutual claims.
In the fall of 2013, Julia broke up with her boyfriend and returned to Russia. Now her heart is free.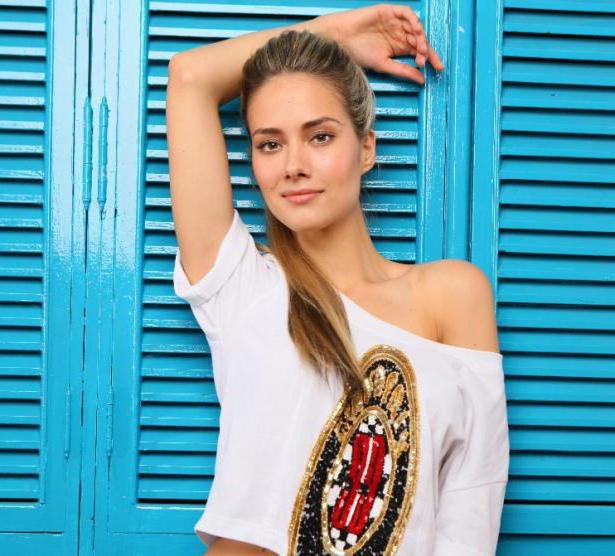 Interesting Facts
As an experiment, Parshuta Julia translated several American hits into Russian, including Pretty Woman (Spanish: Roy Orbison) and It Must Have Been Love (Roxette group).
In 2015, she took part in a candid photo shoot for the popular men's magazine Maxim.
She dreams of a duet with Sting.
The worst thing for her is to give up on people.
Julia believes in friendship in show business. For example, for her, a congenial person is Mark Tishman, a colleague at Star Factory 7.
In 2014, the singer and actress participated in the project "One to One" ("Russia-1"). She tried on the images of Russian and foreign celebrities (Alla Pugacheva, Adel, Zemfira, Philip Kirkorov, Eminem, Miley Cyrus, etc.).
Parshuta can not imagine my life without traveling. In the summer of 2016, the beauty had time to visit the Maldives and Singapore. She also spent a week in her native Sochi.
Keeping the figure in perfect condition helps our heroine to observe the principles of healthy eating and a busy schedule. Although she does not forget about sports either.
Finally
Parshuta Julia is a comprehensively developed person. She is making great strides in music and modeling.The only thing a girl lacks for complete happiness is a loving and caring man nearby.
Related news
Parshuta Julia: biography, photos and interesting facts image, picture, imagery