Museum of Industrial Culture in Moscow: you have never seen anything like this!
Tell me, how do you imagine the museum? Endless halls, strict caretakers and business guides, categorized by exhibits, each with its own number and explanatory plate, almost medical sterility, silence interrupted by the enthusiastic whisper of visitors, immediately appear before your eyes. Are you ready to visit the museum, where everything is exactly the opposite? Then we invite you to meet the hero of our story! The Museum of Industrial Culture in Moscow is one of the most non-standard, but no less interesting.
What is amazing museum
So what makes this institution stand out from the rest? The Industrial Culture Museum is a repository of memories. Once here, you will be surprised to discover how similar it is to our memory. Memories are not laid out on shelves with signs and descriptions - they are spontaneous, chaotic.Something a lot - bright, in all details, but something completely unclear, intermittent. Memories do not follow each other in chronological order. They are fancifully intertwined: one follows from the other, and the third jumps out without any logical connection whatsoever.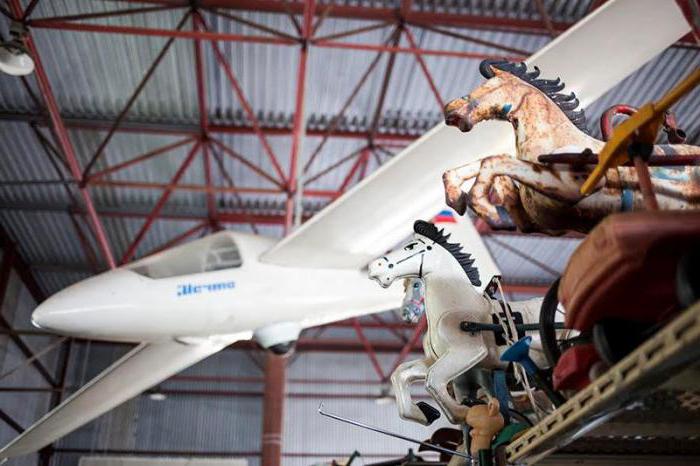 So are the exhibits in the Museum of Industrial Culture. You will be surprised and amazed by their location - there are no shelves, restrictive glass, warning and explanatory plates. Moreover, the exhibits can be picked up, flipped, touched, play with them. Of course, be careful - we are in a museum, even if it is unusual.
There are no excursions and guides. What for? After all, you had all this once. It just became a memory that the museum on Zarechie Street can revive. And if you want, you can donate to the institution and your piece of memory - that little bit of the industrial era that you once had a road to was considered an integral part of everyday life. After all, this museum is a national one. A large share of what will appear before your eyes, was brought here by caring visitors.
A few words about the collection
The museum was opened in 2009 by Lev Naumovich Zheleznyakov.The organization is classified as private, non-profit autonomous. Exposition and exhibition area - 900 m2. The average number of visitors per year is 5500. As for the exposition, it has more than 20 thousand units!
The following items are considered the most valuable:
Cameras - more than 100 units.
Radio receivers - more than 100 units.
Toys - about 500 units.
Bicycles - about 30 units.
TV sets - about 30 units.
Cars - more than 30 units. etc.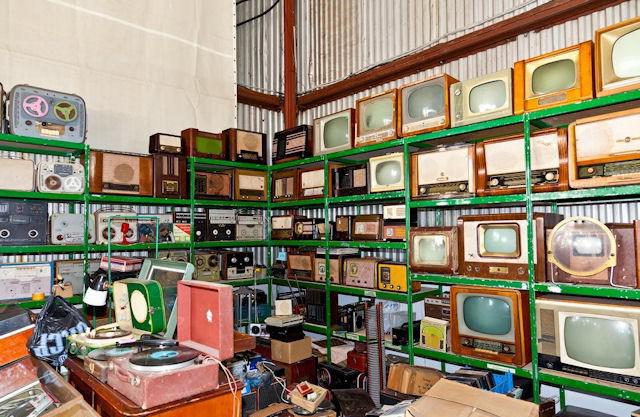 But the most interesting and unusual exhibits:
first Macintosh Plus 1Mb, Labtam 3003, Robotron EC 1834 computers;
machines for gas;
adding machine;
army radio;
Viennese chairs;
loudspeakers with ENEA;
children's mini-cards;
gaming machines;
aircraft cabin;
film projectors;
icebox;
motor car;
gliders;
handheld movie camera;
telephone booths and pay phones;
electronic programmable machines;
anchor of the time of Peter.
Reviews of the museum
If you read reviews about the Museum of Industrial Culture, you can understand one thing: it leaves no one indifferent. Someone comes to the delight of this spontaneous combination of objects of the past era, which so unnoticed became part of its history. Someone is surprised at how much here that native and already forgotten from our, it would seem, recent life.Someone here has learned something new for himself and is proud of it. And someone is delighted to just get to the museum, where you can walk without restraints on past life.
There are also negative reviews: people complain about unheated premises, poor lighting, the lack of explanatory stands and helpers-guides. Someone says that the exposure is more like a flea market. There are also those who do not like this unstructured, the dominance of the exhibits, very strangely and incomprehensibly combined with each other.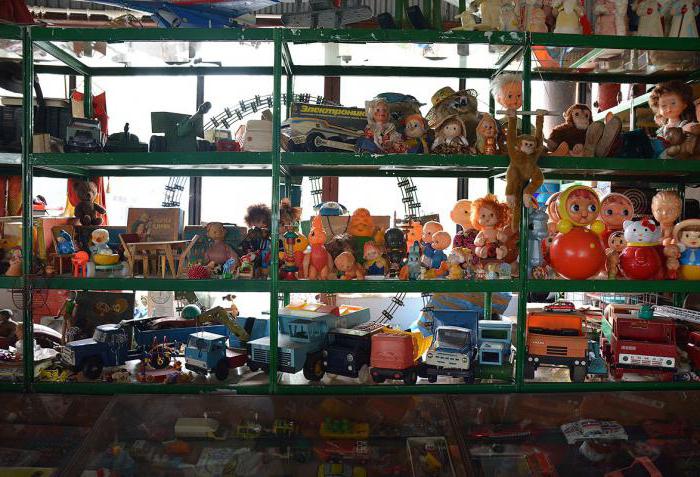 But to make your own, the most correct opinion about the Museum of Industrial Culture, it is still worth at least one day to visit here in person.
Visitor Information
Note that the entrance to the institution is absolutely free! For visitors it is open from 11 to 19 hours. The address of the museum: Zarechie street, 3а.
The exhibition is located both inside the building, which is a large hangar, and in the courtyard. In the cold season you need to dress properly - the room is not heated.
How to get there
The easiest way to get to the museum is in two ways:
From m. "Volzhskaya": go up in the direction of the hospital number 68, go to the park. Your landmarks are a gas substation and a gray fence with barbed wire,road a little uphill. Next you will see a fence with graffiti. Follow along it. Go through DOSAAF and its entrance. So you were in front of the gate of the museum.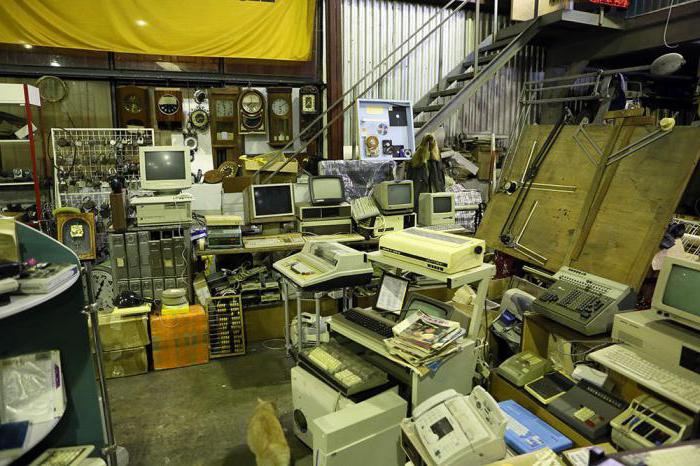 From the metro station "Lyublino": exit the metro according to the sign to the shopping center "Moskva". You will find yourself on Sovkhoznaya street. Reach its crossroad with Sevastopol. Crossing it at a traffic light, you will find yourself in the District. On the left side of you will be the church, on the right - the House of Veterans. Go through the green fence with the sign "Karting". Go straight - now on the left side there is a gray fence, and on the right - a gas substation. Next, you will see a fence, painted graffiti, because of which the plane also looks out. Walk along it, as well as past the DOSAAF sign. The next gate is the Museum of Industrial Culture.
Estimated travel time from metro stations to the establishment is 15-20 minutes.
That's all that we wanted to tell you about one of the most unusual museums in Moscow. We hope that he will pleasantly surprise you!
Related news
Museum of industrial culture in Moscow: you have never seen anything like it image, picture, imagery