HTML - what is this extension? HTML for beginners: codes, files and editors. How to create an html file?
At present, any web programmer will confidently answer the question: HTML - what kind of extension? But not all are web programmers. Surely there are people who are not ready yet to give the correct answer to such a question. Therefore, consider the related concepts, so to speak, from the beginning.
HTML - what is it?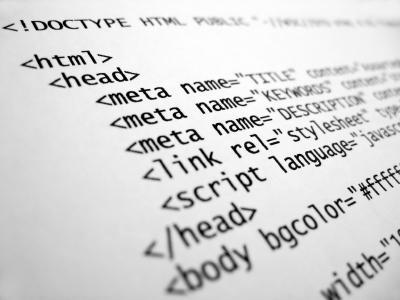 HTML (Hypertext Markup Language, hypertext markup language) is a common language for markup of Internet documents (and not a programming language!). With it, almost all web pages are formed. The latter differ from ordinary documents containing text, other elements (images, tables) in that they contain special descriptors (tags) that are necessary for the text to be understandable to any browser. An HTML extension (or .htm) is a sign that a file belongs to the category of web documents.
HTML tags are special instructions that contain information about the structure and formatting of a web page. Each tag is included in the text inside the angle brackets <>. Almost all tags are paired and contain opening and closing parts, affecting the text inserted inside these parts.
Examples of the use of HTML descriptors can be seen by opening any web page in the tag view. To do this, in the browser menu, select "View" - "As HTML". For some browsers, hotkeys also work: Ctrl + U, which, when clicked, opens the same page in a separate browser tab in a mode that allows you to see HTML codes.
From the history of markup language standards
There are different versions of HTML. The language is constantly being improved, so a new version of it is released almost every year. Different web browsers (programs for viewing HTML pages) are developed by different companies and differ in the interpretation of individual tags and their support. As a result, the same HTML code is displayed by different browsers in its own way, and some browsers do not understand individual tags at all.
Until 1990, hardly anyone in the world would answer the question correctly: HTML - what is it? The first documentation on this language was published in 1991.The author - physicist Tim Berners-Lee - invented it as a tool to turn the character set that is transmitted over the network into headings, links and paragraphs. Soon this language became the standard for markup documents on the Internet.
In its development, it has gone from the initial edition to HTML 5 and continues to improve. The structure of this language contains descriptors of both structure and formatting. Later they adopted standard CSS technology, which assumes that the formatting description is highlighted in a separate CSS file, leaving the description of the document structure for HTML tags. As a result, some descriptors are no longer used.
HTML document structure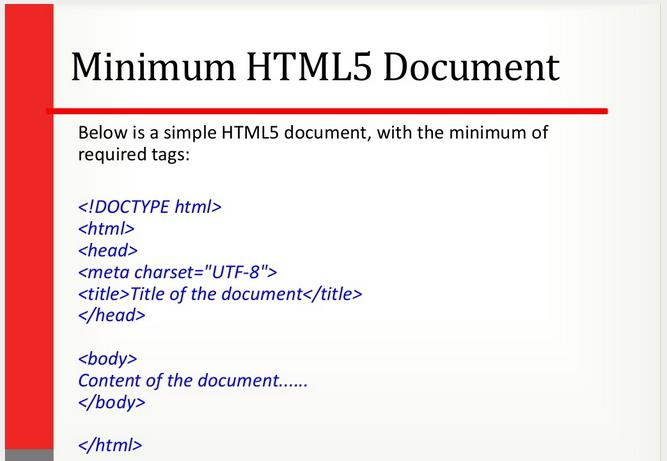 It is clearly regulated and should contain several mandatory tags. These include:
The <! DOCTYPE> tag is a document type and its characteristics.
Tags <HTML> </ HTML> - indicate the starting and ending borders of the document.
Tags <head> </ head> - limit the service section of the document, which contains instructions for browsers, search robots, as well as links to files, scripts.
Tags <meta /> - for entering instructions to browsers and search robots.
Tags <title> </ title> - set the main title of the document, it is visible only in the top tab of the browser window.
Tags <body> </ body> - limit the visible part of the document.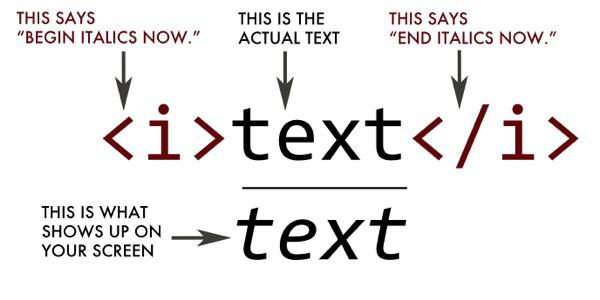 Tags that are useful to know
The functions of common tags should be clear to any copywriter, adding them to the text is possible in any text editor. They can be used in the design of the text, not having at hand a special editor. Commonly used, in particular, are HTML-codes:
<p> paragraph </ p> - to select a paragraph.
<b>выделение жирным</b>-text <br/> - to wrap text on the next line.
for highlighting in bold.<i> in words </ i> -
<a href="ссылка">анкор</a>-to select text in words.
to insert any anchor - a word or an object that initiates a link following the link specified in the tag. Instead of the word "anchor" write "HERE" or enter any other word, phrase, object; instead of the word "link" insert the address on the Internet where the link leads.
<h1> Heading </ h1> - to highlight the first level heading.
The <h2> Subtitle </ h2> is the same for Level 2 heading, etc. up to level six.
How to create an HTML file in a regular editor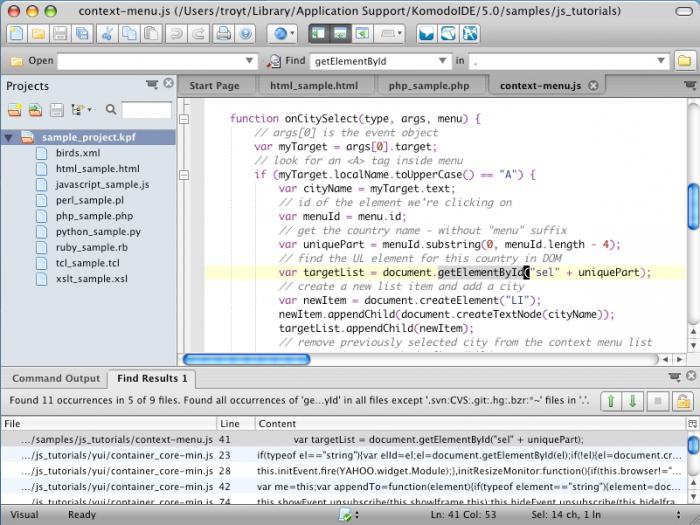 A web page (that is, an HTML file) can be typed in any text editor (for example, in Notepad). But all tags will have to dial manually. The advantage of this method is absolutely minimized code.Disadvantages - requires a good knowledge of hypertext markup language and the inability to immediately see the results of their work. Therefore, this method is only suitable for creating the most simple web pages.
HTML editors
Almost all experts use special HTML editors. The most popular of them are Macromedia HomeSite and Dreamweaver MX. They allow you to automatically enter many tags, highlight the text and service code elements in color, and immediately view the result obtained in a special window. But these programs are paid.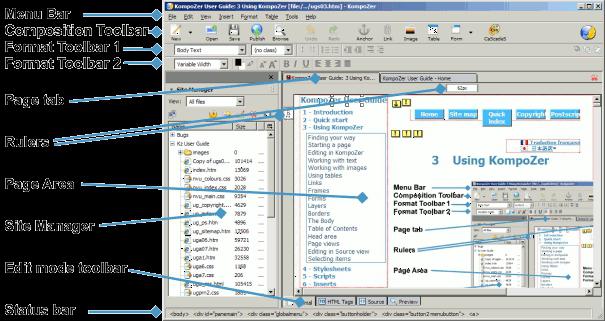 For a beginner, it is better to first try your hand using free editors. The most popular of them include Notepad ++, Komodo Edit, Aptana, Alaborn iStyle and KompoZer. Each of these programs has its own advantages, provides the user with more or less functionality, has its own interface. To choose the right one you should try to work in each of them. This is easy to implement, since you do not have to pay for these attempts.
Related news
HTML - what is this HTML extension for beginners: codes, files and editors. How to create an html file image, picture, imagery