How to sell things in DotA 2: the easy way to make money
Dota 2 is now perhaps the most popular multiplayer game. In addition, it is free, and therefore attracts a huge number of gamers. But over time, it turns out that not everything in this game is "free." In addition, it can make good money.
Things
Before we learn how to sell things in DotA 2, it's worth understanding what we are talking about. For those who have never played this game, or just started, you should immediately say that things are just skins, that is, the so-called "wrapper". They have no effect on the abilities of the characters or the power of the artifacts. They only decorate characters or add special effects.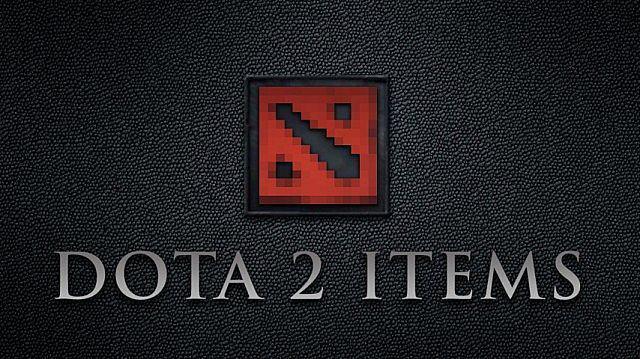 Nevertheless, even for the beauty of many gamers are ready to give hundreds and thousands of rubles. And there are both completely "harmless" items that cost 10 cents, and very expensive $ 1,000.
Can not sell
So, what kind of things can you sell at DotA 2? In general, earlier with this question it was easier.Players after the match fell things that could either just sell and get money, or exchange them for other items.
After, "Valve" made some changes. And it happened after one of the New Year's events. Then in the fight against the dragon in a special mode, a huge amount of things fell and even whole sets. But later it turned out that all these things can not be sold and can not be transferred. Since then, things have become a bit more complicated.
To understand whether you can sell or transfer the item in your inventory, you need to select it and see the description. If there it is indicated that it can be transferred and sold, then feel free to go to the "Trading platform".
Bargaining
So, how to sell things in DotA 2? It turned out to be easy. And you can even in two ways. The first is the safest. In "Steam" there is a "Marketplace" on which players place their items. There you can buy any missing item or a whole set. Also here you can sell what you do not need.
To activate the "Marketplace" you need to make a purchase in the store "Steam". Most often, many players bought their promotional games, which cost literally 7-10 cents, and a month later could go to the "bidding".It is also worth activating Steam Guard, and only after 15 days everything will be able to function in full.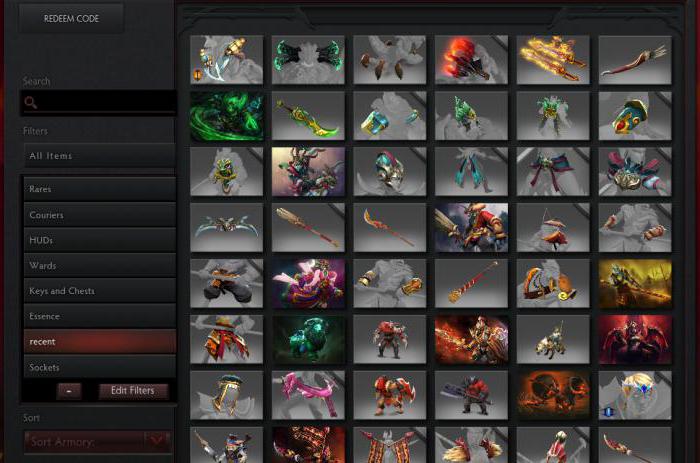 So, how to sell things in DotA 2? You must go to your inventory. Choose an item that you do not need. If it can be sold and transferred, then the word "Sell" will appear in front of you. Click, set the price and click on the button.
If you do not know what price to put, you need to copy the name of the item, go to the "Marketplace", then insert the name of the thing in the search and find it. You will see a list of all those who are currently selling this item. Thus, you can determine the cost.
Tricks
When you already know how to sell things in DotA 2, you can learn about some tricks. As mentioned earlier, there are two ways to sell a thing. The money that is on the "incentive", you can not withdraw, so it does not work to make money by selling things. But there are certain sites that allow you to sell things from games for real money. Then earned money can be displayed on e-wallets.
You also know that, in addition to the sale, you can exchange items. You can also do this on a third-party site.There you can easily exchange a thing for another, which will be a bit more expensive. You can also put on the game of your favorite team and win additional items. Thus, your gatherings for the PC will not be so useless.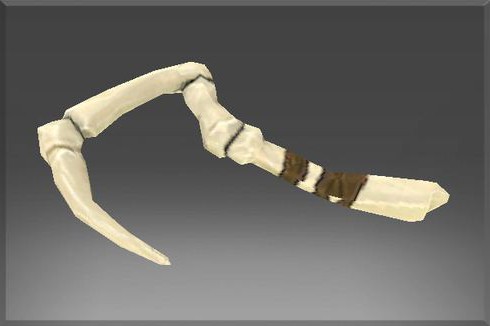 By the way, it happened that very cheap things were sold for big money. For example, a standard courier was worth $ 2, but on the charts from the trading floor it can be seen that its price at a certain time was $ 30. So some players could make good money from scratch.
Terribly expensive
As it turned out, there are very expensive things in the game "Dota 2". For example, the famous courier "Golden Roshan" was sold for 360 thousand rubles. There is also the famous "hook" for "Pooja", which now costs $ 200. There are many items that are similar to each other, but due to the additional effect of their price varies several dozen times.
Related news
How to sell things in DotA 2: an easy way to make money image, picture, imagery