How to cook pasta: tips for novice housewives and not only
Many novice housewives are wondering how to cook pasta. In this important matter, a careful approach is needed, otherwise your lunch might not be quite appetizing. Vermicelli can boil soft, stick together and get tasteless. To clarify for yourself the answer to the question of how to cook pasta, you need to follow a few simple rules.
The rules of cooking pasta
First, you must clearly understand that for every 100 grams of pasta should be 1 liter of water.
If you cook for 1 person, then it will be enough to cook 100 grams of pasta. From them will be 0.3 kilograms of boiled. If there are more than 1 people willing to try this rich dish, then multiply the amount of raw product by the number of gourmets.
To fully understand how to cook pasta, you need to know how to salt them and at what point. For every liter of water there are 10-12 grams of salt.Salt is necessary when the water boils, but the pasta is not in the pan.
In order to cook pasta, horns, spaghetti, you need to get a thick-walled pan.
After you put the pasta in, do not put a lid on it.
The approximate cooking time is 10-12 minutes. However, this rule is not absolutely suitable for all types of pasta. Some should be cooked longer, and some less. The surest way to check pasta will be their test. They should be slightly elastic (aldente).
If the pasta is digested, they can not only spoil the mood of the people who have tried them, but they will not bring any benefit, since all the useful elements of them will boil down, and only one starch will remain.
Colander, prepared for draining water, should be covered with boiling water.
If you intend to use pasta in any dish, for example, casserole, then it is worth boiling them in half.
On how to cook pasta, writes many websites, books, magazines. Everywhere there is one constant advice: never leave the kitchen and constantly stir the dish, preferably with a wooden spoon.
In no case should pasta be rinsed with water, otherwise all tastes and healthy substances will be washed away.
Types of pasta and sauces to them
Different dishes with different sauces, respectively, require different types of pasta. Their taste depends not only on the form, but also on the sauce, which is served to the dish. Let's see what sauces what forms of pasta to pick up.
| | |
| --- | --- |
| Pasta shape | Sauce |
| Snails, spirals, twisted, boots, shells, garlands, buttons, wheels | Meat Stew, Chicken Stew, Smoked Meat And Mushroom Stew |
| Vermicelli, spaghetti, wave, pasta | Sauces with fresh tomatoes and other vegetables |
| Feathers, horns, curl, braids | Sauces made with seafood and fish |
| Rigatons, scallops, gossamer, rings, triangles | Sauces made from sour cream, cream and butter, in other words, white sauces |
Pasta butter will not spoil!
Well, the last rule for those who want to fully understand the question of how to cook pasta: always fill the pasta with butter or vegetable oil.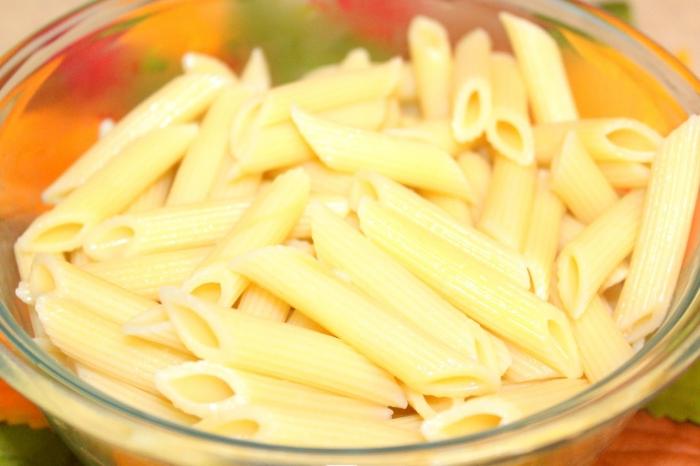 They improve the taste and aesthetic qualities of the dish, and you will never be disappointed in such pasta.
Related news
How to cook pasta: tips for novice housewives and not only image, picture, imagery