Hotel Maxx Royal Belek Golf Spa 5 * (Belek, Turkey): room description, service, reviews
There are places on the planet where a person has managed to harmoniously "fit" into nature without harming it. A vivid example of this is the town of Belek. Reviews of tourists who have visited here claim that on the place of the wild overgrown Mediterranean coast in just 30 years and a half years a chic resort has grown, where they protect the laying of eggs and protect eucalyptus and pine forests.
Hotel Maxx Royal Belek Golf Spa 5 * is an example of how a large multi-storey building with lots of pools and grounds can fit into the surrounding landscape, becoming, if not part of it, then decoration.
The uniqueness of the resort Belek
If you relax, then qualitatively - as the guests and residents of the city resort of Belek in Turkey. There are no "random" tourists here, since initially this place was created for very wealthy people who are used to luxury and comfort. Tours to Belek offer only four and five star hotels, as there are no others here.
About 30 km of the beach, covered with golden sand, mainly belong to hotels, for example, Maxx Royal Belek Golf Spa 5 *, standing just two hundred meters from it. The uniqueness of this resort is that it was not created exclusively for recreation, like most similar places in Antalya. Here are the best golf clubs in Europe and golf courses, designed by famous architects. Not less in Turkey they love football, therefore in Belek, for example, in Maxx Royal Belek Golf Resort 5 * two real football fields are equipped. In early spring, while tourists have not yet "flooded" the hotel, professional golfers, football players, surfers, and representatives of other sports for training and recreation come here.
Another "highlight", as they say about the resort Belek reviews vacationers, is a protected National Park, prostrate over 500 hectares. Here they are very kind to nature, not cutting down eucalyptus forests and cypress groves for hotels or tennis courts, but turning them into a landmark, for which travelers travel thousands of kilometers of the way.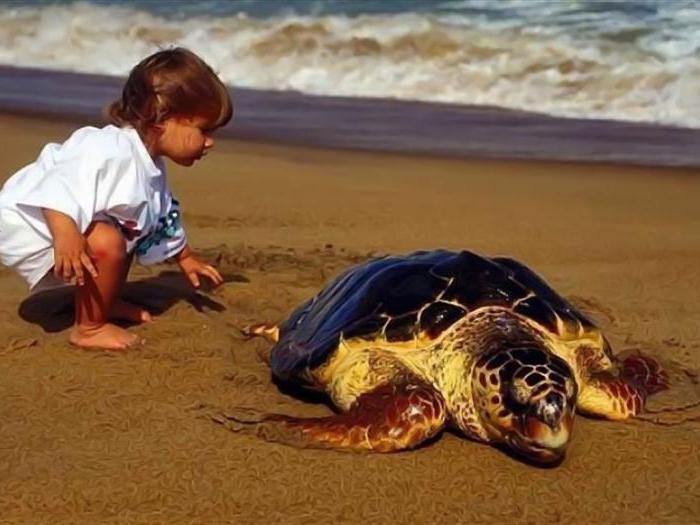 More than 500 endemic plant species grow here, a hundred species of birds and rare turtles live alongside people, without interfering with each other.From the windows of the buildings of the hotel, not only is the birds singing heard, but the aroma of eucalyptus trees and pines that predominate in the reserve is also felt.
For the sake of such a holiday, people are willing to pay a high price, as the excellent service, the environment of beautiful nature, the warm clear sea and the huge choice of entertainment are worth it.
Beaches
The coastline of Maxx Royal Belek Golf Resort 5 * is his pride. This is a place where you do not want to leave. Here, everything is organized so that customers feel not just welcome guests, but unique personalities for the sake of which this planet is spinning.
The purest sand, gentle sea with a slightly flat bottom, comfortable chaise lounges and beautiful umbrellas with a straw top are not the main advantage of the Maxx Royal Belek Golf Spa 5 * beach, as holidaymakers write in their reviews. Here, it is as if the wishes of customers are predicted: quick waiters quickly deliver drinks and food, put a bucket with ice near a sunbed, and a specially trained girl rubs sunglasses for everyone.
The sea in the area of ​​the hotel has to rest with small children, since the slope of the sandy bottom is small and the depth near the shore is insignificant. For those who prefer to immediately dive headlong into the abyss,a convenient pier was built, and for lovers of solitude there are separate pavilions right on it and on the shore, the rest in which will cost 190 euros per day.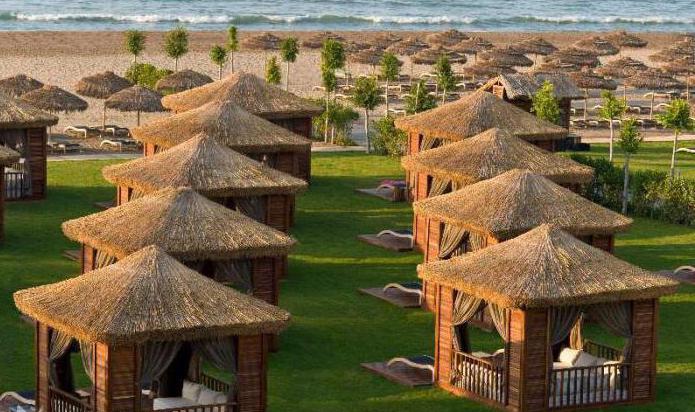 Who can not lie like a seal on the beach all day, finds something to do with taste. So for the active people Maxx Royal Belek Golf Spa 5 * (Turkey) suggests visiting the water park "Troy", in which several attractions, according to reviews of tourists, can be attributed to the extreme view.
Diving, water skiing and parasailing are not all the water activities offered to clients at this hotel.
Hotel Description
Posh - that's exactly what vacationers say about him. Everything has really been done here so that every guest feels comfortable and wants to come back here more than once. Although Maxx Royal Belek Golf Spa 5 * (reviews confirm this) is located just two hundred meters from the beach, not everyone prefers sand. Lovers of leisure by the pool can choose a new place for themselves every day, because there are seven of them in this hotel.
The building of 8 floors, as if "embraces" the surrounding territory. Here everything is thought out to the smallest detail:
Reception where guests are decorated with champagne and strawberries in chocolate.
A comfortable lounge where you can wait while the room is prepared.
If the wait is long, the hotel staff will take a tour of it, showing where it is.
In the Free zone on the ground floor for customers who arrive at the hotel at night, there are lockers for things and showers. You can refresh yourself after a long flight and visit the 24-hour restaurant located nearby.
Maxx Royal Belek Golf Spa 5 * guests are "fed" with 4 free restaurants, a paid steakhouse on one of the golf courses and an institution with Japanese cuisine.
SPA and beauty salon, vitamin bar and fitness center are waiting for those who follow their figure and appearance, even when on vacation.
These are not all pleasant surprises that the operators are talking about when offering tours to Belek in this particular hotel. For example, they are silent about the fact that the design of the interior, especially the ceiling, is simply breathtaking, as it depicts space.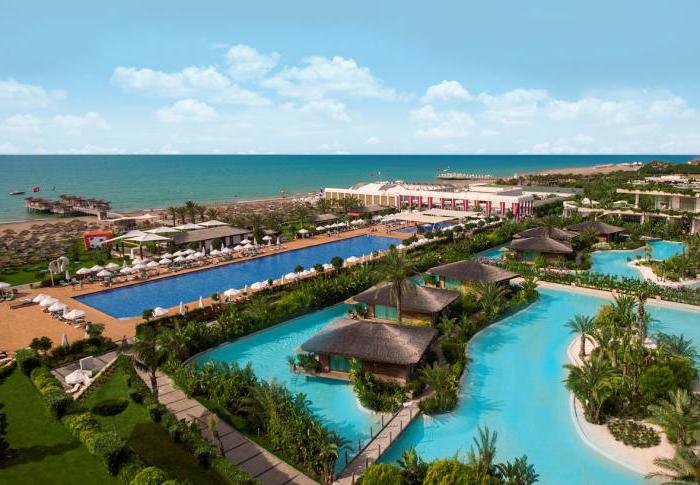 Palm trees and cypresses on its territory, eucalyptus trees and a pine forest outside it make the air simply stunning and in terms of aroma, purity and healing properties. One can not envy those who live in such beauty all the time.
Numbers
Since its opening 6 years ago, Maxx Royal Belek Golf Spa 5 * maintains a high level of service and quality of rooms, offers delicious dishes in restaurants and entertaining daily programs.This is what he won himself a large number of regular customers who are willing to pay for the rest of this level. The hotel combines 8 and 5-storey buildings and five different categories of individual villas.
The rooms in the first building are presented in the following categories:
One-room (80 m2) apartments with a living area - 274.
Two-room apartments (140 m2: two bedrooms and a living room, two balconies with a jacuzzi and two bathrooms) - 35 rooms.
The duplex apartments consist of a living room, bedroom, bathroom and terrace on the first floor and a bedroom with bathroom on the second. Such in the case 10.
Two-room (2 bedrooms and a small living room, 2 bathrooms) 100 m2- 32 rooms.
In the Royal suite category there are 12 apartments, one of which consists of a bedroom with a sitting area and a bathroom, and the others with 2 bedrooms, two bathrooms and a small living room.
The only three-room suite except the living room, two bedrooms and bathrooms, has a kitchen, a sauna and 3 balconies.
In the 5-storey building, connected to the main covered gallery, guests are offered 80 double rooms (2 bedrooms and a living room, as many baths and balconies) and 20 two-bedroom rooms, which in addition to the listed facilities have a terrace with direct access to the pool.
For those who do not like elevators and hotel rooms, fit:
Luxury one-bedroom villas (6 pieces) with a terrace with jacuzzi, bedroom and seating area. Located on an island in the pool, in which you can plunge, just going beyond the threshold.

The 7 duplex villas on the first floor have their own swimming pool, living room, kitchen with dining area, 2 bathrooms, and on the second 2 bedrooms and bathrooms with Jacuzzi and Turkish bath.
Two-level villas with private pool, kitchen with dining area, sauna and Turkish bath, 3 bedrooms and 2 bathrooms - 22 on site.
Duplex villa with four bedrooms and bathrooms, Turkish bath and sauna, living room and dining area, swimming pool - one.
On the "Montgomery" field there is a two-level villa with a pool, gym, bath and sauna, 4 bedrooms and 3 bathrooms, and even a peeling room.
The Maxx Royal Belek Golf Spa 5 * hotel has such a large selection of rooms, the price of which depends on their category. In the reviews of tourists, they receive a little attention, since they note mostly comfort, cleanliness and a beautiful view from the balcony or terrace. Too many impressions from the rest in this hotel and the quality of service to spend reviews on the description of the rooms of Maxx Royal Belek Golf Spa 5 *.
A place where children love
If children are accustomed to high-quality and fascinating rest from the "diaper", then it should be done in Maxx Royal Belek Golf Spa 5 *, the service of which also applies to children. In Turkey, they are very fond of, and this hotel is a direct proof of that. Here at the disposal of kids:
Three pools with water slides, where children are at ease and safely.
Maxxi Land is a kids club, where birthday parties are celebrated with a cake every week and make leisure of kids unforgettable.
Carousels and slot machines.
Three movie salons for children of different ages.
A real maze with exciting turns.
Room with curved mirrors.
Playgrounds with trampolines and inflatable slides.
The youngest guests can ride a small train.
Children are expected by Dino Park, spread out on an area of ​​3000 m.2. Here they meet dinosaurs and their young, who can walk and even fly. These robots are amazingly realistic and delight children.

Show for children with the participation of small artists.
Luna Park with roundabouts.
Disco.
Caring for children is felt even in the rooms where terry robes and slippers await them, baby cosmetics and bathing trays, a high chair, and chocolate and ordinary milk in the fridge.In restaurants for kids, a separate menu and tables. So important guests of the hotel are given name tags, indicating the name and number in which they stayed with their parents.
Here you can rent baby carriages, order babysitting services and watch the rest of your child by phone or TV in the room.
Hotel infrastructure and attractions
The first thing that interests travelers when choosing a hotel is the service and the amount of entertainment on site. Hotel Maxx Royal Belek Golf Spa 5 * (Belek) is located near attractions such as the ancient amphitheater, in which opera music plays every June. The acoustics in it have not changed since the times of antiquity, and the word spoken even in a whisper in the middle of the arena is audible in the very last row.
No less interesting are the ruins of Perge, as ancient as the Aspendus amphitheater. For those who can not live a day without mountains, the National Park is equipped with rocks for backpacking. Rafting on the river will be no less exciting than the extreme slides in the local water park.
The infrastructure of the hotel Maxx Royal Belek Golf Spa 5 * allows "couch potatoes" to enjoy the rest without leaving its territory. Guests have at their disposal:
Five outdoor pools, one with sea water and two heated - outdoor and indoor. Sun beds, umbrellas, and sometimes bars are attached.
Body care and recovery for free in twenty-five rooms where the therapy is carried out. The clients have at their disposal a vitamin bar, an aromatherapy room, a sauna and a hammam, a fitness center and hydromassage. Among the paid services are massage, beauty salon, wellness and caring procedures for the skin of the face and body.
Sports fields, golf and football fields.
Schools of water sports.
On the territory there is a garden, and shopping lovers will find boutiques, a supermarket, a jewelry store and a souvenir shop. As tourists say, it is very easy to get lost here, the area occupied by the hotel is so huge. This mini town with all kinds of services and entertainment.
Restaurants
How to have a good rest on the "All Inclusive" tour, but the restaurants of Maxx Royal Belek Golf Spa 5 * exceed all customer expectations. There are five (!) Of them free:
Basic with international cuisine.
Restaurant Azur round-the-clock.
Ala carte with Italian cuisine.
Restaurant with national dishes.
Fish with Greek cuisine.
Two paid restaurants: those who love Japanese cuisine,waiting on the first floor of the hotel, and who can not live a day without a tasty, well-done steak, they eat in the Steak House on the Montgomery field.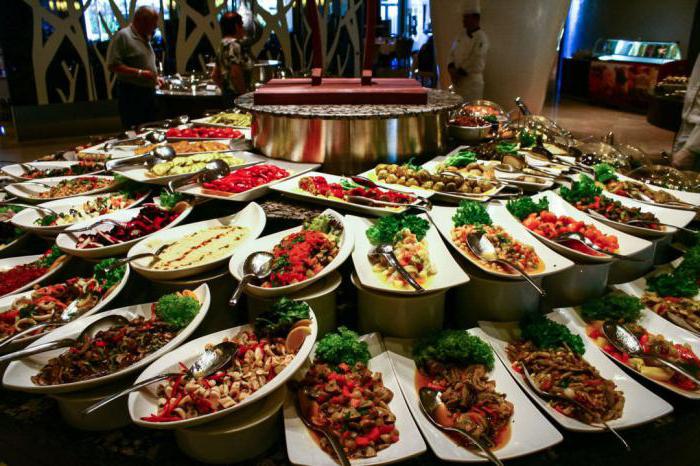 The cost of meals in paid restaurants does not exceed € 20 for adults and € 10 for children and teenagers. Customers are offered either a buffet or order dishes from the menu. Each institution has a special diet for vegetarians and children, and you can also order seafood and freshly squeezed juices separately.
For the sake of such abundance of dishes, most of which are free, it is worth coming to this hotel every season. As tourists say, the cuisine and service here are impeccable.
No less interesting will be here and lovers of walking in the bars, because there are 14 of them, including one for teenagers under 18 years old, one with vitamin drinks and a separate establishment for tea and chocolate lovers.
The choice of alcoholic beverages is unlimited: local, Italian and French wines, four varieties of champagne, aged whiskeys and elite varieties of cognacs, 0.33 ml bottled beer from the most famous European breweries. No less varied soft drinks and juices.
It is interesting to know: in this hotel there is a good tradition: whatever drink the customer orders, three varieties of nuts, a couple of chips and fresh sliced ​​fruit are brought to him for free.
The cafes and bars serve ice cream for every taste and color, but on the beach it is only in packages, so for the sake of delicious cold balls you will have to get up from a deck chair and take a walk.
We should also mention the famous Turkish coffee and sweets that are served to them. This five-star hotel is a "paradise" for lovers of this drink and sweet tooth. So they write in their reviews all who have ever rested here.
Golf and football
Famous (and not so) golfers come to Belek from all over the world to practice or take part in golf tournaments. More than 20 years ago, the National Golf Club was opened here, which became one of the most popular in Europe.
The Maxx Royal Belek Golf Spa 5 * is not far behind the city's fascination with this English sport. The 18-hole course was created by the famous Colin Montgomery, a world-class golfer whose name was added to the Hall of Fame in 2013. Designing fields is one of his hobbies, and since he knows all the subtleties of the game from the inside, then his work is outstanding. This is confirmed by the golf course at the hotel where international tournaments are held every year.
Not only professional golfers are waiting in this place, but also those who just want to "touch" the elite aristocratic sport.The golf school allows you to take lessons from real professionals and even take part in competitions among guests. All services, like the game on the field, are paid.
Football fans come to this hotel to have the opportunity to participate in the training of their favorite team, because there are two professional fields. The gathering of football players from different countries to prepare for the championships is a regular event for these places. To get an autograph from an idol, you should come to Belek at the beginning of the season. In general, there is a lot of attention paid to sports and entertainment, so the tours to this hotel are snapped up like "hot cakes", despite their relatively high cost.
Sports and entertainment
Beauty with health at all times went "hand in hand", so it's not surprising that this hotel has a SPA, a beauty salon, numerous steam rooms, and a huge selection of sports and entertainment, among which guests can choose:
Water slides and active ways of entertainment in the water: aqua aerobics in the pool, and all the popular water sports such as diving, windsurfing, banana riding, water polo and skiing, motorboat rides - at sea.
For beginners in any of them, there are instructors and schools where, in a couple of lessons, you can learn to scuba dive or sail.
Bowling with bar and billiard room.
Beach volleyball and basketball court.
Yoga, fitness center, gym and Pilates.
Tennis large and table.
Competitions and archery lessons.
All the necessary sports equipment can be rented. The same applies to entertainment on the water, and they are many:
Water skiing and motorboat.
Diving lessons and immersion in the waters of the Mediterranean.
Riding on a catamaran.
Water polo competition.
Instead of the usual charging, the hotel offers aqua aerobics classes.
For those who like to ride "with a breeze", organized jeep tours in the Taurus Mountains, which are only five kilometers from the hotel. Rafting on inflatable rafts on the mountain river Kepryuchay with its rapid flow and shoals is no less fascinating.
Hiking in the National Park, conquering peaks or a boat cruise to the waterfalls of the Manavgat River are all for an unforgettable stay at the hotel.
For those who are "not friends" with sports, prepared other entertainment Maxx Royal Belek Golf Spa 5 *.
Daytime animation and daily evening shows and concerts.
Numerous entertainment programs in which hotel guests can become participants.
Discos and live music.
For gamers there is a room with video games.
Once a week, anyone can show their talents by taking part in karaoke.
Cinema with three rooms in which the films are shown in different languages.
This and much more awaits hotel guests, no matter how short a time they come.
Why this hotel
Modern travelers are no longer acting at random, just pointing at the globe to choose a place for another holiday. Today there is such a thing as the Internet, in which there are reviews of tourists about everything, even about hotels in the ice or under water.
Also selected places to stay in Antalya (Turkey). The city of Belek is a center of comfort and quality service within four and five-star hotels. Maxx Royal Belek Golf Spa 5 *, located a kilometer away, clearly stands out from their background. In addition to the common throughout the mild climate, azure Mediterranean Sea, clean beaches, which were awarded the European Blue Flag and the beautiful National Park, here clients are offered:
Comfortable rooms, each of which is decorated in its own unique style. One of the services in the apartments, besides the usual cleaning and linen / towels change, is the provision of a choice of pillows, of which there are 7 types - take any.
Landscaped area with palm trees, cypresses, gardens, playgrounds and swimming pools.

Location just two hundred meters from the beach with all amenities.
A good flat sand bottom in the sea is suitable for a family holiday with children.
Large selection of entertainment and sports programs for every taste.
The tour desk organizes a trip to the most famous places in the vicinity and Antalya.
Great food, mostly free.
Refrigerators in the rooms, full of drinks and snacks for snacks, regularly replenished.
Entertainment for children, which can be given to the good hands of animators or nannies, while enjoying relaxing on the beach and checking how the child spends time on his mobile phone.
This hotel gives the impression that all the imaginable and inconceivable requests and wishes of customers have been thought out here beforehand and simply brought them to life.It is suitable for everyone: newlyweds and elderly couples, families with children and people looking for sharp impressions, lazy lovers of a motionless beach holiday and those who cannot imagine life without sports.
"This is amazing!" - this is what guests of the Maxx Royal Belek Golf Spa 5 * write in their reviews, promising to return to this beautiful corner of comfort and luxury again.
Related news
Hotel Maxx Royal Belek Golf Spa 5 (Belek, Turkey): room description, service, reviews image, picture, imagery