Food systems in hotels from RO to AI
Accommodation is what you can really save on vacation if you approach this issue wisely. But despite the fact that more and more tourists prefer to organize their trips on their own, thereby intelligently distributing their budget, many more people do not even know what kind of food systems are in hotels. Designations can really be a dead end at first.
Modern food systems in hotels
Each traveler has his own needs, and if one needs only a clean bed and shower, then the other needs a pool and unlimited access to the buffet. Everyone represents their ideal vacation in different ways, and the hotel business responds to all these requests by offering a different set of services, while also varying the cost. For those who plan their trips on their own, and not through agents, it is very convenient, because you can save money, while choosing only those services that are really necessary.
In addition to the "star" hotel and room type, most of all the cost of living is affected by the current power system.And here it is quite easy for an inexperienced tourist to get confused in a large number of abbreviations, trying to organize a vacation to your own taste and wallet. And if there are only four main types, then there are a huge number of subspecies, sometimes hardly differing from each other. So, what are the food systems in hotels?
AO, RO, OB, EP
Any of these abbreviations, as well as some others that are much less common, means that the hotel provides meals only for a fee. Thus, for a specified price, a tourist receives essentially only an overnight stay and a shower. This option is perfect for those who stay only for a few hours and leave very early or want to meet the dawn and the day in some other place. Or it is suitable if the tourist is allergic or carefully monitors his diet for any other reasons. In short, this system is no worse than others and has its fans. But if the rest involves only the beach and a couple of attractions within walking distance, it is better not to choose this option - meals outside the hotel, as a rule, turn out to be more expensive, so it will not work to save.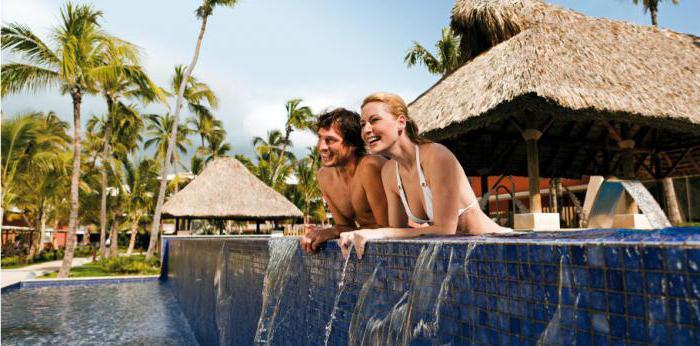 BB
This option is perhaps the most popular in Europe and in addition to overnight accommodation includes breakfast.This is great for those who do not intend to spend most of their time at or near the hotel and want to dine and dine at local restaurants and cafes. At the same time in the morning to hurry and think where to eat, too, is not necessary. In short, for many it is an ideal option.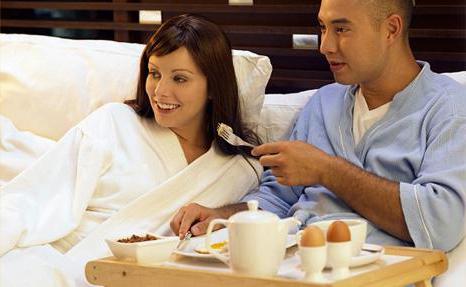 HB, FB
The first combination of letters indicates half board, that is, in addition to accommodation, the hotel provides two meals to the guest. The second can be both lunch and dinner, so you should carefully read the description of the room and the services offered. Food systems in hotels like half board are also quite popular, but, unfortunately, they do not allow the tourist to get rid of the hotel for a long time.
The second abbreviation means that the guest has breakfast, lunch and dinner at the hotel at no extra charge. It is very convenient for families with children or vacationers in sanatoriums, so they don't even have to leave the territory. However, this sometimes loses the opportunity to try the real local cuisine and join the culture. It happens, there are also food systems in FB + hotels, often this also implies limited access to local alcoholic beverages.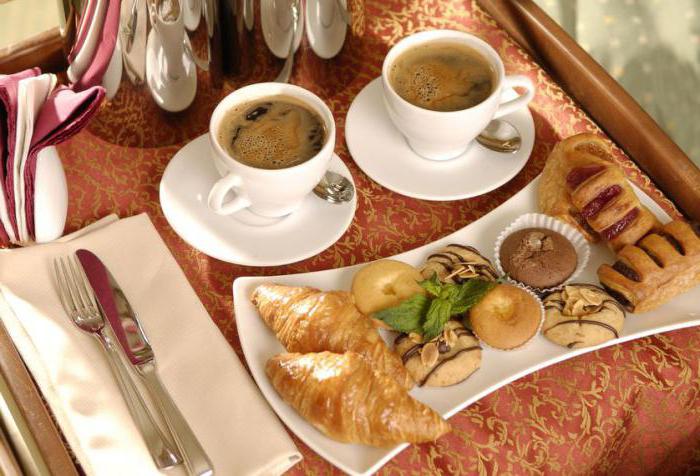 AI, ALL
According to the merit of the food system in hotels crowns the famous all inclusive, that is, "all inclusive", which is the ultimate dream of lazy tourists. This is extremely popular in the southern resorts such as Turkey and Egypt, here and there in Europe. In addition to the three meals a day, the hotel provides guests with access to any local drinks, as well as having snacks throughout the day. In short, those who are on a diet or have no willpower, it is better to avoid this option. Many tourists return from such hotels pretty recovered, because you want to try all the dishes, especially if every breakfast, lunch and dinner is a buffet! Of course, this option is extremely convenient for parents with children, but it deprives travelers of almost any chance of leaving the hotel, even if it is on the first coastline.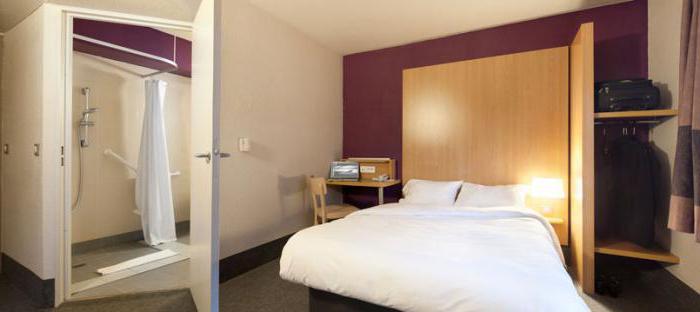 In addition, there is a UAI system, in which access to food and any drinks is not limited throughout the day, and the guest can use any hotel services at no extra charge. In addition, there are various variations like high-class all inclusive, super all inclusive and many others. What is meant by these terms, it is better to recognize separately in each specific case, since there is no single standard for these designations.
Other abbreviations
Travel agents also use many other abbreviations, for example, to indicate the form in which food systems are provided in hotels. The decoding of the most popular is as follows: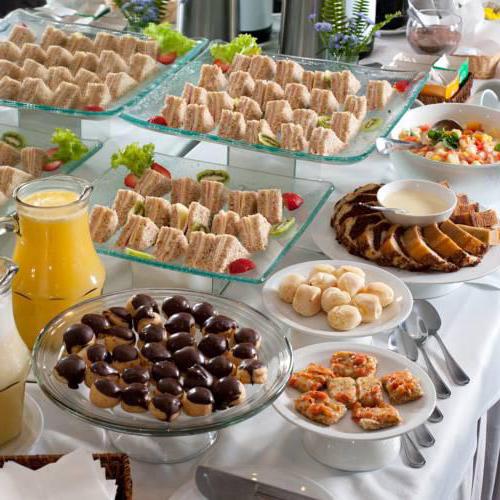 BBF, buffet - this means the extremely popular form of breakfast in the form of a buffet;
CB - easy morning meal in the form of a bun or croissant and hot drink;
AB - American breakfast, which includes sliced ​​and scrambled eggs with bacon;
EB is the English version, which may suggest, in addition to toast and coffee, also porridge.
There are always many options. Often, to take a room in a hotel of a higher class, but without food, it is more profitable than an all inclusive hotel in a more modest way. And, of course, the choice is based on their plans and desires. Well, the tourism business will always find something to offer.
Related news
Food systems in hotels from RO to AI image, picture, imagery