Fire safety at school: the rules. Fire safety at school: instruction
School in the life of each person at a certain time plays a very important role. For students, it is not only a place where they receive knowledge, but also a source of communication. For teachers, this is work, which means it should be comfortable and safe here.
Also, children's institutions often become the venue for various events - these can be fairs, concerts or even elections. Therefore, fire safety at school is an extremely important matter that requires a lot of attention.
In addition, in 1994, a law was passed which stated that all employees of the institution, as well as all students, should be trained in safe conduct.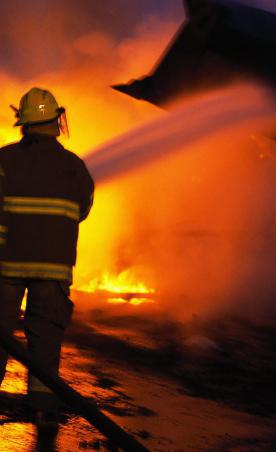 What is special about school facilities?
What are the features of the school? Firstly, this is the availability of premises for various purposes (classrooms,classrooms for such items as chemistry and physics, technology classes with plates and sewing machines, a gym, a dining room, a kitchen).
Secondly, children of different ages study in secondary schools. Schools periodically undergo fire safety checks, during which the state of the school, fire extinguishers and fire fighting corners, and the availability of the necessary documentation are taken into account.
Instruction
Fire safety at school is governed by the rules. The main document is "Fire Safety Instructions", which includes: general provisions, fire safety requirements, actions in case of fire. The general provisions state that all staff, as well as all students, guests and visitors of the school should familiarize themselves with this instruction and follow it.
What do the rules say? Fire safety at school is always monitored, therefore it is indicated that all territories should be accessible to the entrance, there should be no rubbish on them, and nothing should interfere with access to fire equipment.
Requirements are made to the premises of the school itself: the whole area should be divided into hazard classes.For example, the chemistry classroom is more dangerous than the singing classroom. There should also be no combustible trash. The furniture should be located so that the exits and windows do not overlap, and if there are bars on the windows, they should open.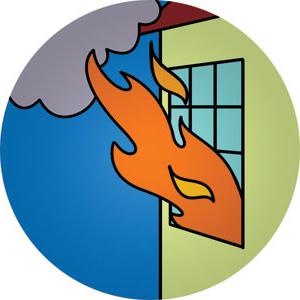 Indicates the measures necessary to ensure that fire safety at school was at the highest level, if you plan to conduct activities with a large crowd of people. It is also spelled out that the school should have the required number of fire extinguishers in good condition, and also should be instructed on how to use them.
Actions in case of fire
What to do if a dangerous situation arose due to the fact that in an inappropriate form there was a fire safety at school? Instructions should be posted prominently. The first and most important thing in case of fire or its signs, for example, smoke or smell of burning or smoke, you must immediately call the rescue service or dial the fire department number, tell the school address, your name and tell about the presence of people in the institution, call their number.
Next, you should organize the evacuation and report on what is happening director.He, in turn, must make sure that firefighters are called, then, if necessary, must turn off the electricity. The director participates in the organization of the evacuation, provides a meeting of the approaching fire engines. If it is not, all these functions are transferred to the person who replaces it.
It is very important to follow all the rules that includes fire safety in school. Instructions are mandatory for all, the responsibility for non-compliance with the points can be even criminal.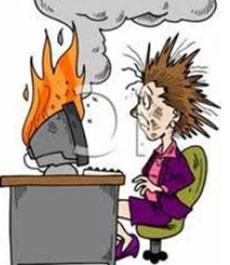 Events
Exercises should be carried out every six months in each institution. In order to check the state of fire safety at school, checks are carried out. This is necessary in order to prepare everyone for possible emergencies. But this is not all measures.
Responsible for fire safety at the beginning of the school year or before it starts a plan, which indicates what should be the activities in school. Fire safety is also monitored by the administration of the institution. Everything that is connected with it is usually entered into this plan. This and the general rules that provides for fire safety at school, instruction and other activities.
It is also necessary to conduct training for students.They must clearly understand what the rules are. Fire safety at school includes: general requirements, indications of what is strictly prohibited. As well as an action algorithm in case of fire.
So, the general actions include: all students should know and follow the fire safety rules, high school students must know where the fire fighting equipment is located and be able to use them. All children should remember where the evacuation plan is located and understand how to use it.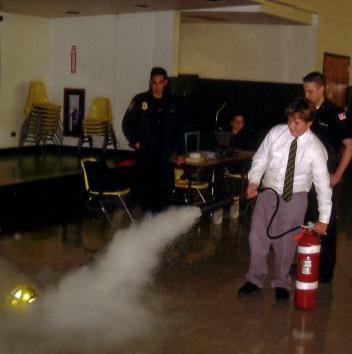 If a fire or suspicion of it is necessary to immediately inform the teacher or school employee. It is strictly forbidden to bring flammable substances or materials to school, make fires or smoke on the school grounds, leave appliances connected to the network unattended, use pyrotechnics.
What you need to know
In case of fire:
Inform the school worker or teacher about the fire.
Do not panic, clearly follow all the instructions of adults.
Do not interfere, do not create a crush, do not run, help younger students and classmates.
Do not try to eliminate the fire by yourself.
When leaving the school stay in the indicated place until further notice.
In addition, extracurricular activities can be included in the fire safety plan, where children can learn more about the causes of the fire and actions in case of fire. Also at school a stand with posters on the subject of security can be equipped.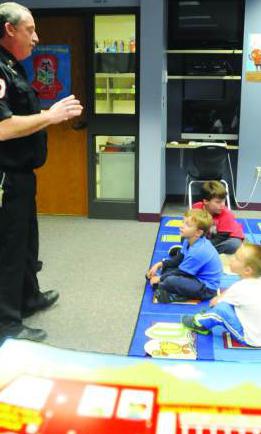 Primary School
In elementary school, in contrast to the secondary school, children are younger, which means they need help more. Fire safety in elementary school, as well as in secondary, is documented. It is, in principle, not very different from the previous one regarding those issues that relate to the actions of teachers and school workers.
For guys, there are certain rules. Fire safety at school comes down to a list of prohibited actions and a description of what to do. Bearing in mind the younger schoolchildren, it must be remembered that, because of their age, children are more emotional, which means that in an unusual and dangerous situation they can start to panic, despite warnings. Instead of leaving the room, the child may try to hide in an inaccessible place.
To avoid this, or to reduce such situations to a minimum, fire safety lessons are held for kids, which tell you what to avoid and what rules exist. Fire safety at school includes such knowledge: how to behave, if the fire did happen, who the firefighters are, and what their job is, how they put out the fire.
It is necessary that the guys understand how important it is to listen to their elders if a trouble has occurred. Of course, even more responsibility and attention is required from teachers in elementary school.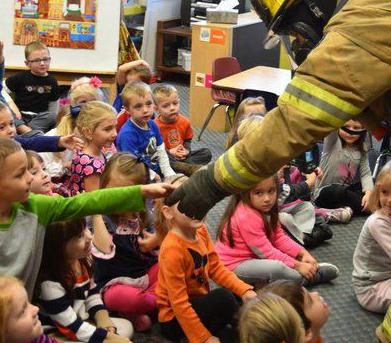 Documentation
Naturally, the fire safety at school is also documented. Documents should always be available to the staff of the institution. One of them is the "Order on the Establishment of the Fire Prevention Regime". Also important is the "Order of the appointment of responsible persons." In addition to these, there is also the "Instruction", which was mentioned earlier, an evacuation plan with an application that lists all emergency exits.
There should also be a log of fire extinguishing equipment. There is information about their verification. Magazine on instructing in fire safety.The listed documents are strictly necessary, but this list can also be added.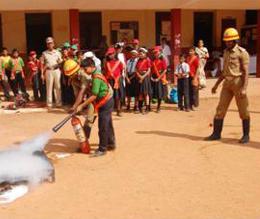 The result
Fire safety is a very important issue if it concerns public institutions, and especially children's. You need to approach it with full responsibility and not to miss even the most insignificant things, because life can depend on it in the end.
Related news
Fire safety at school: the rules. Fire safety at school: instruction image, picture, imagery