Disinfectant "Zhavel Solid": instructions for use
It is almost impossible to destroy pathogenic microorganisms in the environment without the use of special solutions. One of such means is "Zhavel Solid". Instructions for use and purpose of this solution will be discussed in more detail in the article.
Description and release form
Disinfectants should be used to disinfect various surfaces. Sodium dichloroisocyanuric acid has pronounced antibacterial properties. On the basis of this substance is made "Zhavel Solid". Instructions for use recommends using it for processing various objects and surfaces.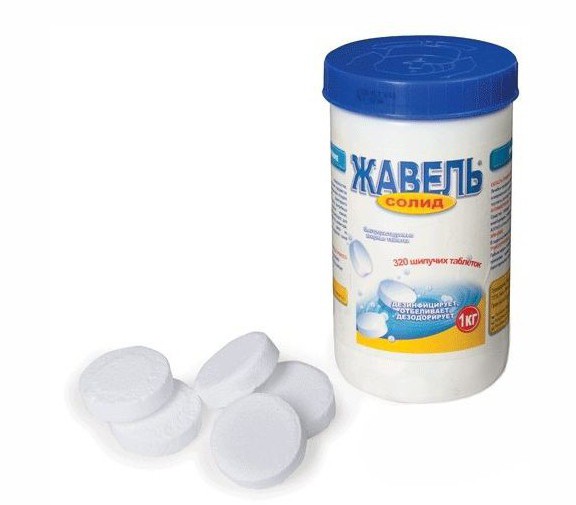 The product is produced in the form of round tablets with a characteristic smell of chlorine and is packaged in cans of 150, 500 and 1000 g. One tablet contains 3.2 g of the active disinfectant component.Dichloroisocyanuric acid is quite soluble in water. At the same time, about 1.5 g of active chlorine is released from one tablet.
When do they use Javel Solid?
Des. The product can be used for cleaning products and surfaces for medical purposes (various containers made of metal and plastic, tables, wheelchairs), dishes, sanitary equipment. Means is suitable for processing of the internal surfaces of the transport transporting food.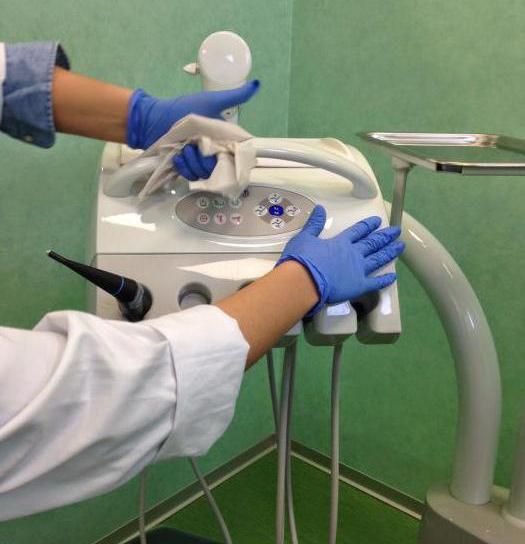 Also tablets based on dichloroisocyanuric acid "Zhavel Solid" instructions for use are recommended to be used in the following cases:
during general cleaning of residential premises (houses, apartments);
when handling infectious disease wards of hospitals
during disinfection in child care facilities;
for disinfection of retail space that sells food;
for processing medical equipment and instruments;
at disinfection of pools, saunas, baths, hairdressing salons.
"Zhavel Solid" has powerful antimicrobial properties. The tablets can cope with the bacteria from the group of Escherichia coli, streptococci, staphylococcus, moldy and yeast-like fungi, salmonella.
How to prepare a disinfectant solution?
The concentration of the disinfectant solution will depend on the purpose of its use. So, for surface treatment in the room it is necessary to use at least 0.3 liters of a 0.06% solution per square meter. To prepare it, you need to dissolve 4 tablets of Zhavel Solid in 10 liters of water.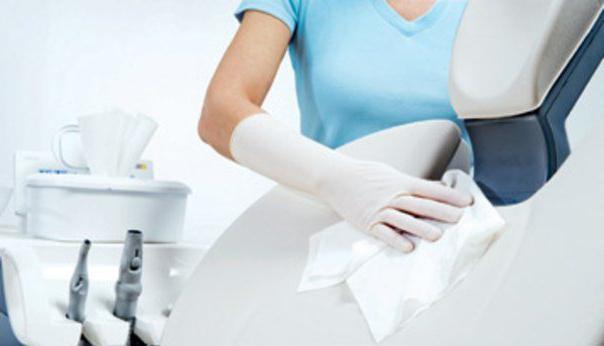 Products made from metals, rubber, plastics, glass are recommended to be processed by immersion in a solution of Zhavel Solid. Instructions for use warns that the exposure time of the disinfectant should be at least 60 minutes.
For the treatment of toys, dishes without food residues enough 15-minute disinfection by soaking. The longest disinfection process will be when processing bed linen and dishes with food residues - 120 minutes.
The solution can be used to irrigate surfaces. Sanitary equipment (wheelchairs, tables, cabinets) must be treated (wiped) twice.
When using a disinfectant, use rubber gloves.
Related news
Disinfectant Zhavel Solid: instructions for use image, picture, imagery