Delicious spawning of the country of the Soviets - a pap of a pork
The classic aza and its later modifications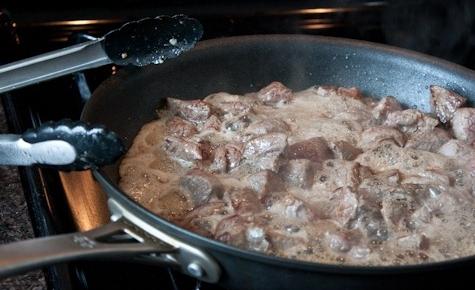 Azu is a traditional Tatar dish. However, the general public, it became known only in the 60s of the last century, when the chef Yunus Akhmetzyanov included his recipe in his cookbook. Eating is a small pieces of beef or lamb (less often - young horse meat), stewed in a spicy-sour sauce with pickles, tomatoes and potatoes. The dish was a resounding success in the USSR, many restaurants began to cook it. But since the country was huge, and each region had its own specific culinary traditions, many chefs began to make the classic Tatar-style aze from pork, poultry, liver and beef kidneys. There is also a tendency to replace the usual potatoes with buckwheat or rice. Such a deviation from the norm (or GOST) was called in the Union "Home-like".
Tasty deviation
Any culinary experiment only then remains in history, if it is successful.Choosing low-fat young pork as the main ingredient for the basics, Russian, Ukrainian and Baltic chefs obviously did not lose. The dish is tender, and the potatoes perfectly absorb all the fat. Especially tasty it comes out if you cook it in pots or cast iron utyatnitsu. But if you do not have this dish, you can use the slow cooker or a simple saucepan. Let's take a look at how to make a pork basin.
The recipe closest to the classic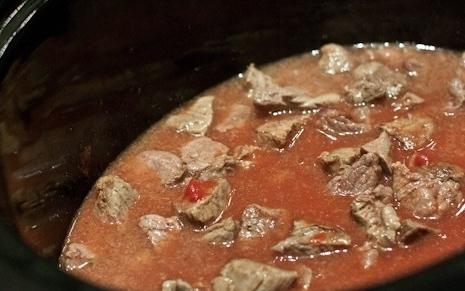 For this option you will need a cauldron and preferably a fire, so that the dish is soaked in smoke. Another secret of delicious and aromatic pork aza is the use of ghee. So, we clean a pound of meat from fat and cut it into small pieces, as for beef stroganoff (2 x 4 cm). In a cauldron we heat melted butter. Fry meat on it. It is important that it does not start up the juice, and immediately "come up" with a crust, so the fire under the cauldron should be big. Following the meat, we send an onion cut into half rings and reduce the heat. Coarsely chop three pickled cucumbers into cubes. Cover is not covered. After 15 minutes, add the coarsely chopped carrots and pour in half a cup of boiling water. We wait another 15 minutes.Now it's time for tomato paste (1-2 tablespoons) or 3 tomatoes (scalded in advance and with peeled skin). Add more boiling water so that the dish is just stewed and not fried. After 10 minutes, pour in 4-5 potatoes cut into sticks, add more boiling water. Salt, but moderately (cucumbers have already given the dish salinity). Add spices, cover and simmer the pork to the ready. Remove from heat, give a little cool. When serving, sprinkle with coarsely chopped greens.
Aza of pork in a hurry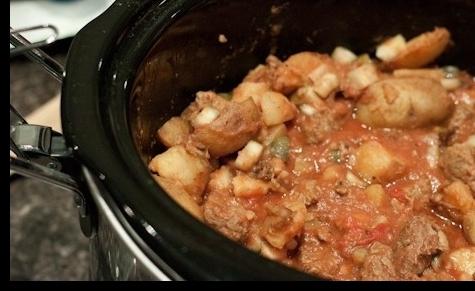 Fry small pieces of meat in a skillet until golden brown, put it in an untouch. In the same fat, sauté the onion, shift it to the pork. Pour all up to half with broth (you can use a bouillon cube). Add a spoonful of tomato paste or ketchup and simmer for half an hour. Pour the potatoes, chopped into sticks, in a well-heated fat in a frying pan. Also fry until crust. We spread the semi-cooked potatoes into the duck, add pickled cucumbers that have been cut into strips and simmer on low heat under the lid until done. When serving, sprinkle ase of pork with garlic and herbs.
Related news
Delicious spawning of the country of the Soviets - a pap of a pork image, picture, imagery