Choosing booties for newborns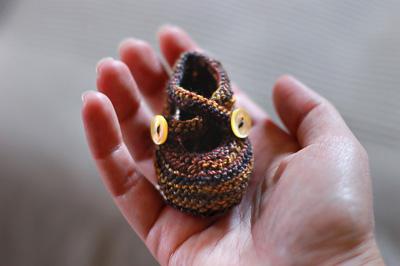 You have become a mother, and this is the happiest moment in life! From the very birth of a baby you need to take care of his comfort: buy a cot, a pram, personal hygiene products and, of course, clothes and shoes. Baby booties are the first baby shoes. The choice of bootees should be approached thoroughly: the health of your child depends on it. Beautiful shoes, handmade or bought in a store, help children to get used to the shoes. Charming booties for newborns can serve both for beauty, and for protection against injuries and cold, and for convenience, and for good leg development - the role of this wonderful shoe is invaluable in the first year of a child's life.
Choosing booties
If you want to buy shoes for your baby, see only those models that are made of knitwear or leather. Booties for newborns, made of leather, do not slip and perfectly sit on the leg of a child. In the summer and spring, it is better to wear knitted shoes: they are not hot, they are comfortable and soft.Be sure to make sure the gum on the booties are not too tight. The size of the bootees should exactly match the foot of the baby so that the foot develops correctly. Therefore, it is necessary to closely monitor the growth of the ankle and in a timely manner to buy socks or booties, corresponding to the foot in length and fullness.
Knit booties
Young mothers who really want to make their first baby shoes with their own hands, sooner or later ask: "How to tie booties for a newborn?" First you need to take into account some of the mandatory requirements. The sole should be no thicker than four millimeters so that it is soft and flexible. The sole at the toe and heel may be slightly thicker. Sew on various beads, ribbons, buttons, very tightly, because the baby will be interested in them and will try to tear them off. It is very easy to knit baby booties for newborns, even inexperienced ones will cope with knitting. You can knit as knitting and crocheting. The yarn needs to be chosen soft, wool or cotton will work well. The best option for bootees - "baby" yarn. It is made of acrylic, and it is known to be durable and soft material.In no case do not choose hard threads: they will irritate the delicate skin of the child. In any case, the yarn should consist only of natural and environmentally friendly materials.
How to take measurements
You can take measurements from the baby's feet in the following way: attach the baby's foot to the sheet of paper and circle it, then select the most prominent parts of the foot, heel and thumb. To prevent the future shoe from rubbing and squeezing your feet, add a centimeter to your measurements. The sole of the future booties should be flat so that it does not cause inconvenience to the baby.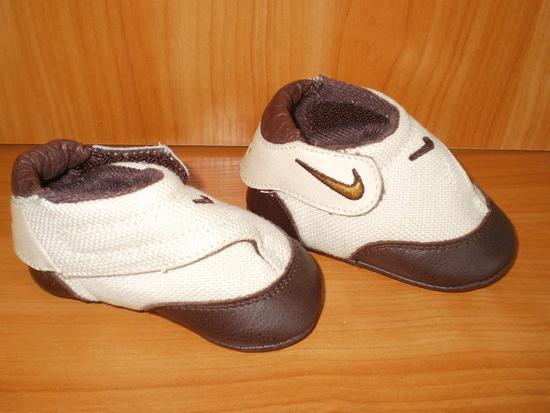 How to decorate booties
The upper part of the shoe may not differ in creativity, but if there is a desire, you can sew various ornaments on them: colorful ribbons, beads, small bells - what a fantasy is enough for! If you do not particularly bother, you can make booties in the form of socks. And if you want to knit unique shoes, are ready to put all your soul and creativity into knitting, you can knit them in the form of youth shoes (sneakers, sandals, ugg boots, etc.), either in the form of animals or machines. Give your booties your unique style!
Related news
Choosing booties for newborns image, picture, imagery