Charlotte Recipe for Apple Season
This cake is prepared very quickly, simply and is a wonderful summer-autumn dessert, which solves the problem "Where to put a huge harvest of apples?". And if guests have come to you, and even with a present in the form of a basket of ripe and juicy apples, then you will not get away from cooking charlottes for tea! It is good and hot straight from the oven, and cold with ice cream or sour cream, for tea, coffee or milk. If you do not know which recipe to choose charlottes, here are some successful options.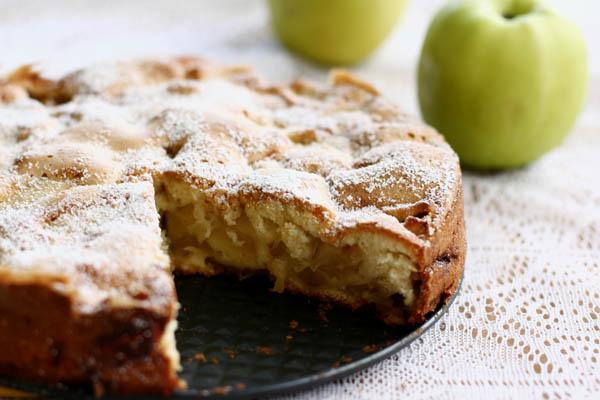 Charlotte - a pie for all times!
Sour and sweet-sour apples, for example, Antonovka, Bashkir Beauty, Bely filling, Simirenko and some others, are best suited for making this cake. With sweet dough, they will be a great duet and make the cake incredibly tasty. You can bake it on kefir, sour cream, yogurt or milk. One of the most delicious recipe is charlotte with kefir. According to him we will cook.
Charlotte with apples on kefir
We will need 5 large or 6-7 small sour apples.They need to be cleaned and cut into slices. Grind 3 yolks with a glass of sugar, add a glass of kefir and 2 tablespoons of sunflower oil, mix. Knead the dough, gradually pouring a glass of sifted flour. Separately, beat 3 proteins and gently mix them into the bulk. This recipe for charlotte is not inverted (when the cake is tilted onto a dish), but puff. Smear the baking dish with oil, pour out half the dough first, put a layer of sliced ​​apples on it, then the rest of the dough, and again a layer of apples. Bake in the oven at a temperature of 150-180 degrees 40-45 minutes. 5 minutes before being ready to lubricate the surface of the cake with sour cream, to make a golden crust. Sprinkle with cinnamon or powdered sugar when serving.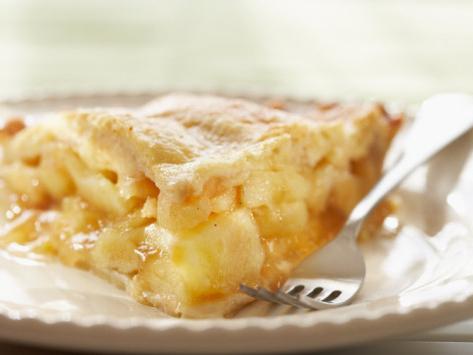 Delicate charlotte on sour cream
No worse, and perhaps tastier, can recipe for apple charlotte with sour cream. It turns out even more gentle and airy. First, beat 3 eggs with a glass of sugar until a fluffy foam forms, add half a pack of melted butter and mix well. Now pour in a glass of sour cream and pour in dry ingredients: half a teaspoon of soda, a half cup of flour and half a teaspoon of salt.Knead the dough - the consistency of it should be thick, like fat sour cream, but easy to pour into the form. A few apples (you can take a platter of red and green) cut into thin slices. This recipe charlotte suggests that the cake will be inverted, so we take a round shape, grease it with butter and lay out all the apple slices (let the layer get thick). Lightly sprinkle them with brown sugar and cinnamon, pour the dough on top. Bake charlotte for about 40 minutes at 200 degrees. Cover the finished cake with a large flat dish and turn it over, remove the mold and - voila! Our delicious apple dessert is ready.

Proper serving is the key to success.
If you have never cooked such a cake before, then be sure to correct this misunderstanding! Probably, you have already seen how fast and simple it is. Choose any recipe of charlottes you like - and run to the kitchen! If you are going to serve the dessert hot, then on each portion of the piece lay out a little vanilla ice cream on top and pour thick cream for whipping. Best delicacies and do not think! Eat cold charlotte with hot milk or cocoa. Bon Appetit!
Related news
Charlotte Recipe for Apple Season image, picture, imagery