Baking without eggs: recipes. How to replace eggs in baking
It does not matter if for any reason you can not eat eggs, or they simply ended up in the fridge! Anyway, you can please yourself and guests with a delicious dessert. Rosy and crispy pastry without eggs has been actively used in the menu of various countries and peoples for many centuries. Let us try to cook something tasty with you, without using eggs as ingredients.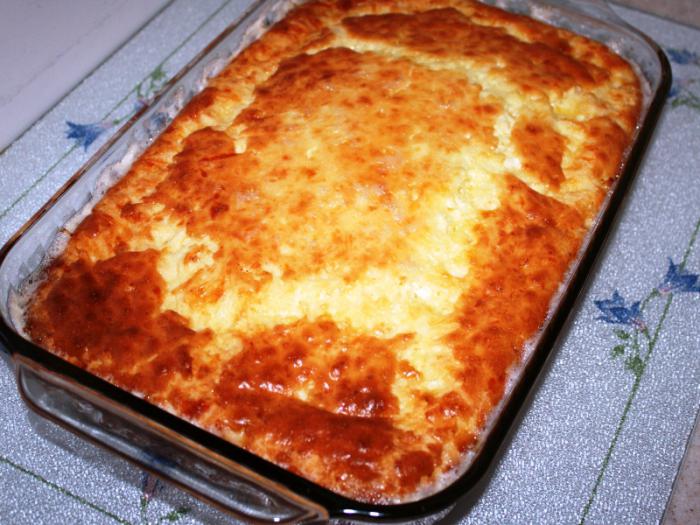 Childhood casserole
Baking without eggs, probably, begins with cottage cheese casserole, which is prepared for the same and without flour. Instead of the binder ingredient use semolina.
We will need: a pound of low-fat cottage cheese, half a cup of kefir, a glass of semolina, two glasses of milk, a glass of sugar, a half cup of raisins, some butter, vanilla.
Cottage cheese mix with kefir and sugar, add a pinch of vanilla. Whip in a homogeneous mass using a blender (if the curd is too watery, add less kefir).Mix milk and semolina. Cook thick porridge. Both mixes thus obtained are joined and thoroughly stirred. Raisin washed and add to the total mass. We mold the baking dish (or several small ones) with oil and sprinkle with a bit of decoy so as not to burn. We pour out there the future casserole and align the tip. We bake in a medium heated oven until golden crust (40-50 minutes). This pastry without eggs is both tasty and healthy at the same time. Casserole can be used as a dessert and as an independent dish. It remains to add that you can experiment: instead of raisins put dried apricots and prunes in the mass.
Honey cake
This type of cake can also be cooked without eggs. It does not cook quickly, as the cake is baked separately. Honey cake is especially tender and melts in your mouth.
We will need for the test: a glass of sugar, half a cup of honey, 150 grams of butter, half a cup of sour cream, four glasses of flour, a pinch of soda. For the cream: a liter of sour cream, a glass of sugar, a pinch of vanilla, a glass of peeled walnuts.
Such baking without eggs is prepared in a water bath, brewing method.It is necessary to cook two pans: large and small. First put water on the fire. Put butter, honey, sugar in a small one and place in a steam bath. All ingredients must melt and turn into a homogeneous mass. Add soda and sour cream. We warm up for a few minutes. Add one cup of flour to the mixture and knead the batter. Then remove the pan from the water bath, add the remaining flour and stir the hands with the already thick dough, which will not stick to the hands. The dough is divided into seven parts of a rounded shape. Each put in a plastic bag - and in the refrigerator for half an hour.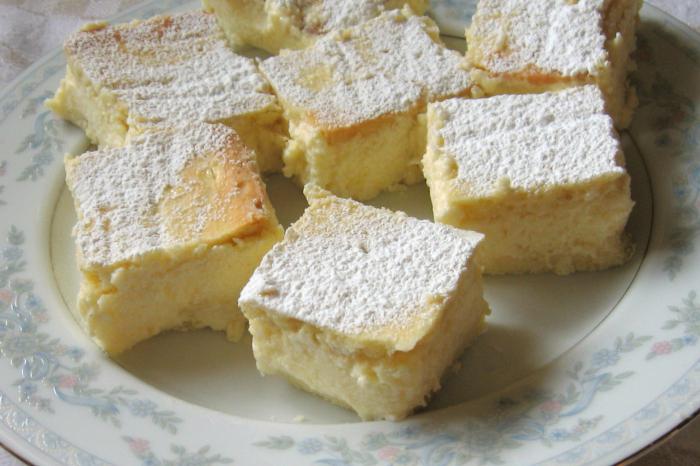 Sour cream
In the meantime, we will prepare a cream for coating the cake For this, it is necessary to mix sour cream, sugar and vanilla (but not a blender, since mass separation is possible) in the proportions indicated above.
Bake cakes, rolling out the dough (each piece), on a baking sheet in the oven until golden. The cooled cakes grease cream. Sprinkle with nut crumb and stack one on top of the other. Every time we repeat the operation. The last cake - the top one - is also spread with cream and sprinkle with nuts. Honey should stand and soak for several hours in the refrigerator.After that, the cake is ready to eat. Next to your attention the next baking without eggs. Recipes are given below. They are quite simple in execution and available to any hostess.
Baking without eggs: recipes for dough
Scalded yeast dough without eggs - a universal product. On it you can bake pies in the oven, or you can fry in a pan. It turns out gentle, it does not need to knead for a long time with your hands, roll it on the table. This significantly speeds up the process of cooking the pies themselves, and cleaning the kitchen after they are cooked.
Ingredients: six glasses of flour, three glasses of water, a small pack (50 grams) of natural yeast, vegetable oil, sugar and salt.
Dough cooking is simple. Part of the dough is pre-brewed for its elasticity and softness. Half a cup of flour pour a glass of boiling water. Stir to the state of thick cream. We set aside to cool.
In a separate bowl, dilute the yeast in two cups of warm water with salt and sugar. Water should not be cold, but warm! Otherwise, yeast will not work. And in very hot can be cooked. Mix diluted yeast and brewed dough. Stirring, add the remaining flour and continue to stir: at the beginning with a spoon, then with your hands. We put the finished dough in a warm place so that it fits.When it has doubled in size, you can start baking pies in the oven using a variety of toppings, both meat and sweet.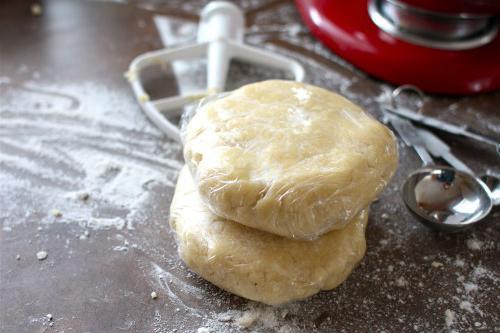 How to replace eggs in baking?
It would not be superfluous to know that this ingredient in dishes intended for roasting can be replaced with tofu, starch, banana pulp, vegetable oil mixed with baking powder. There are many options, you just need to choose the most suitable for this case. And for full vegetarians, for example, there are pastries without milk and eggs.
Related news
Baking without eggs: recipes. How to replace eggs in baking image, picture, imagery