Alexander Kulikov - actor and musician
Alexander Kulikov - actor, composer, singer, film producer. He was born in 1965. From early childhood, the boy was interested in the unknown, fantasy, philosophy. He was also drawn to the beautiful in various ways.
Biography
By the age of 14, Kulikov Alexander had learned to play musical instruments. In the same period, he wrote the first song. In addition, the young man won the regional chess tournaments and assembled his own frigate.
This was followed by military service in the ranks of the Marine Corps. In 1998, Alexander Kulikov was trained at the Higher School of Economics. He founded the film company "Union Marins Group". Was its leader.
Screen
Alexander Kulikov worked on large-scale television and film projects. The film "Viy" became a philosophical view of human nature. The project "Marines" tells the story of love for Russia, nobility, dedication, integrity, loyalty to the principles. The film "Martian" is a frank conversation about a person, his spirit and mission in life. Also the picture "Viy: Return" was embodied.Alexander Kulikov created a number of documentary and feature films.
He also worked on art house projects. These paintings are distinguished by the author's approach, originality and courage of ideas, frank conversation, questions that make you think. From 2007 to 2010, as a songwriter and soloist, he performed with the Russian marine infantry concert group called "Black Berets". He recorded the albums "All over again", "Forever" and "To my friends". Later the album "With Love" was released. This collection is distinguished by the elegance of musical creativity.
It is here that the author's inner world and depth of spirit are fully opened. The actor was actively involved in charitable and social activities. He created the author's project "Cradle", which was engaged in using maternity hospitals. This organization became the winner of the contest of the Mother Teresa Foundation, which was held in Paris and celebrated the best charity programs. The actor was in the Union of Cinematographers. By presidential decree in 2014, the actor was awarded the title of Honored Worker of Culture.
He is a member of the Warlords' Club.He received the Order of St. Seraphim of Sarov from the Russian Orthodox Church. He has an honorary badge of the governor of the Moscow region. Awarded numerous foreign and Russian public, departmental and state awards.
Catastrophe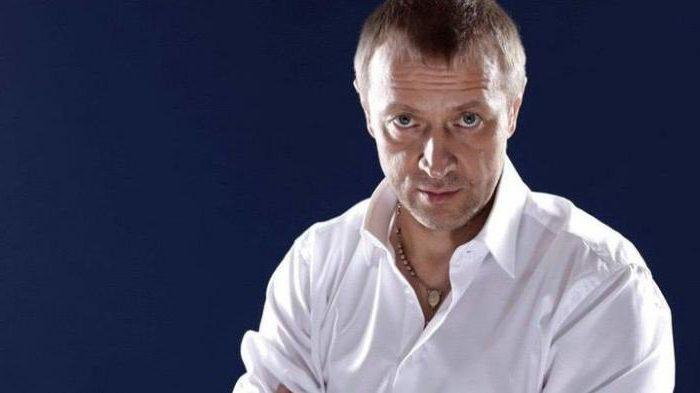 Alexander Kulikov died in tragic circumstances in 2016, on November 28. He flew aboard a rented helicopter to the shooting location of the video for his song. An assistant and a pilot were killed along with him. The cause of the crash is unknown.
Related news
Alexander Kulikov - actor and musician image, picture, imagery